Date/Time
Date(s) - 04/11/2017
7:00 pm - 9:00 pm


Download Event iCal
Location
Auditorium (312)
Categories
Protecting Michigan lakes and rivers from invasive species with MSU Outreach Specialist, Dr. Jo Latimore
Thank you to Jo Latimore for a wonderful presentation. Download a copy of the presentation slides.
Recording of Dr. Latimore's presentation
Aquatic invasive species, such as the zebra mussel and the Eurasian water milfoil plant, have caused severe ecological and economic damage in Michigan. Impacts include declines in fish populations, degraded water quality, loss of recreational opportunities, and property damage. New invaders are discovered regularly, and can spread at an alarming rate across the state.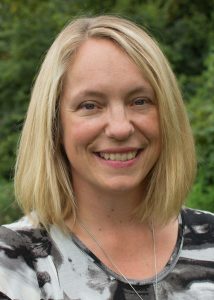 Dr. Jo Latimore, MSU Outreach Specialist in the Dept. of Fisheries and Wildlife, will discuss:
How are these invaders reaching our lakes and rivers
How we can prevent new invasions
What options exist for discovering and responding to invasions that have already occurred
Enjoy coffee, tea and delicious locally sourced desserts provided by the KBS Conference Center. A cash bar featuring house wines and Michigan craft beer available prior to the event.
Doors open at 7 p.m., talk from 7:30-8:30 p.m.
---
Visit informational booths before and after the talk to learn more! Many thanks to our co-sponsor and booth participant, the Gull Lake Quality Organization!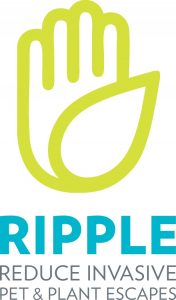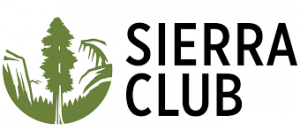 Non-profit organizations and businesses are invited to host informational booths and become an event sponsor!
Michigan is home to wonderful programs to protect our waters. Click here to learn more.
Live stream available the night of the event via Zoom. Click here for details.
Recording of the evening's live stream.
Live stream participants will need to download Zoom in order to participate.  Find out more about Zoom.  Problems with Zoom audio?
If you have never used zoom, and you are MSU student, faculty or staff, you should first log onto https://msu.zoom.us to establish an MSU Zoom profile. If you have never used zoom, you should open the link above and follow the prompts to install Zoom client long before the seminar starts. If you plan to watch the KBS seminar series webcast periodically, it will be most convenient for you to save the link above as a bookmark or favorite. Note that the webcast is intended for viewing only and you should mute your camera and microphone if you have either.
To dial into the seminar from a meeting room with video conference hardware (like Nat. Sci. 105) you should dial "35.8.14.49##7202086207". If the system is uncooperative in that type of dialing, dial 35.8.4.49 and when prompted, use the video conference remote control (i.e. Polycom remote) to dial the meeting number 7202086207 when prompted.
To remotely ask questions during the seminar notify KBS Computer Services <a href="mailto:KBSCS%20Helpdesk%20″>Helpdesk beforehand.
At KBS we make a practice of webcasting the KBS Seminar series. However, it is not a public presentation because copyrighted materials might be used, or proprietary information might be presented that is only for consumption at MSU.
Past Dessert with Discussion Presenters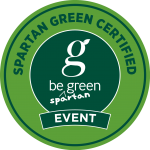 Dessert with Discussion is an official Be Spartan Green Certified Event.  The Dessert with Discussion series has a long tradition of not only covering 'green topics' but also serving desserts made from local sources.  But we're happy to announce that this year we have done the legwork to host a Be Spartan Green Certified Event. This means we'll need help from participants to help meet the sustainability goals:
Carpool or ride your bike to the event!
Traveling from a distance, watch the live stream instead.
Reduce food waste by taking smaller portions and going back for seconds if needed.
We are doing our part by locally sourcing produce used in desserts and using real dishes.  Our cash bar will be serving Michigan-made wines.
Thank you for being part of this commitment!