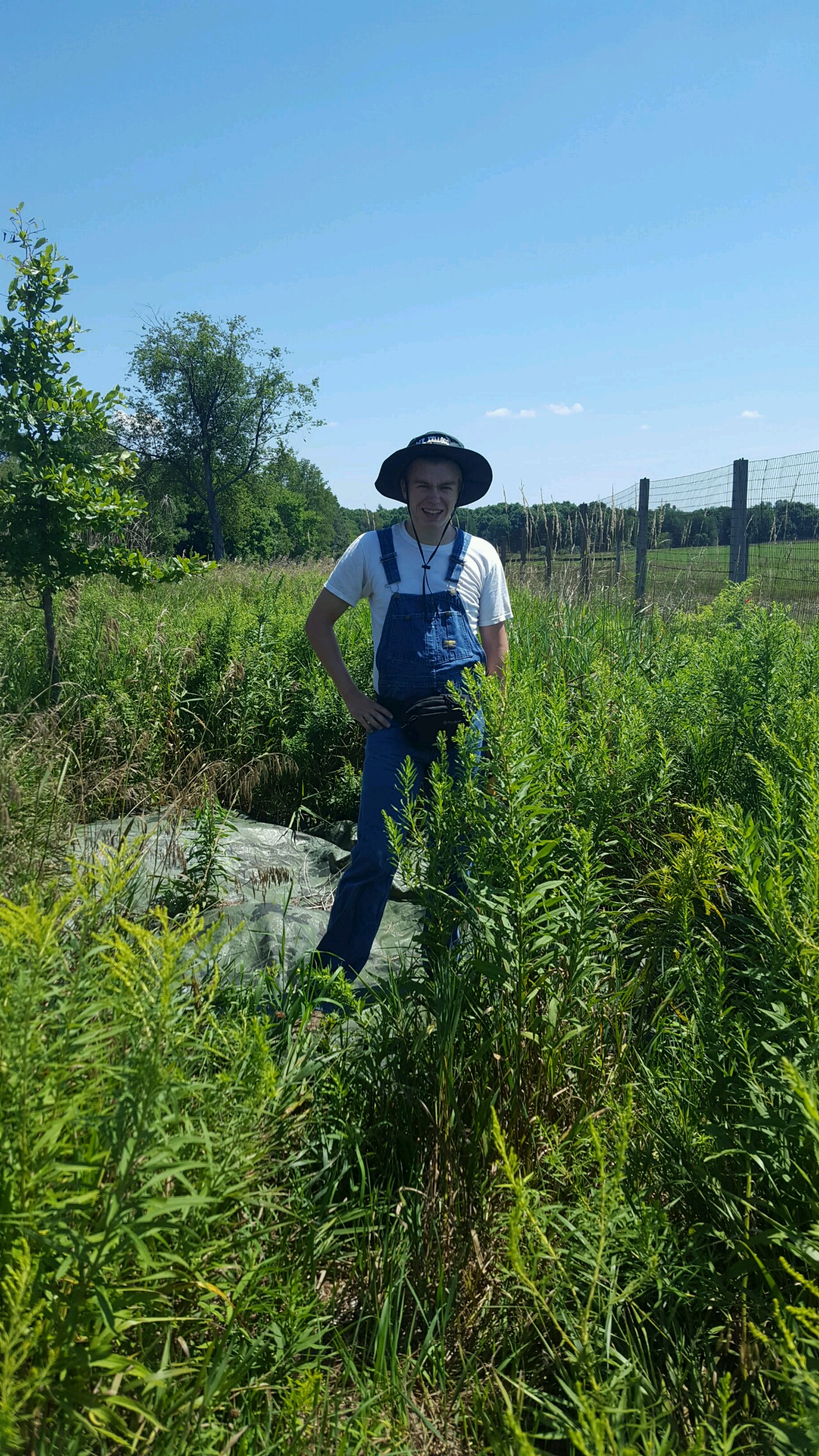 When I applied to work as an REU, I had already assisted in planting a few experimental common gardens, and was given the opportunity to continue my past research at several different locations. Knowing nothing about KBS, I chose to come to Michigan to participate in the REU program.
I knew that I would be working at MSU's field station, and assumed it would be near campus like the one at my university. After landing in Lansing, my faculty mentor drove us through a number of rural towns. We finally arrived at KBS, and the summer turned out to be an experience that has shaped me in ways I did not expect.
For my REU experience, I planned to achieve several goals. These included setting up a project and enacting a plan from start to finish, communicating my work to a group and receiving feedback, and feeling fulfilled in my work.
I ran into some hurdles in working towards these goals, which were unexpected but nonetheless necessary for my development. I read papers, reserved equipment and tested protocols, and had my plans evaluated by my mentors and supervisors. I experienced some failure and frustration, but in the end I executed my plan.
Here at KBS, I completed a quantitative genetic study on Panicum virgatum to assess the divergence between its two ecotypes. I found a trait that diverged between these ecotypes, and mapped where this trait was determined on the genome. I was in the field for two to three days a week collecting data on height, specific leaf area, and fluorescence on ~750 plants.
Every other day, I was organizing spreadsheets, writing code, and interpreting the results of my computations. This included a lab meeting every week to discuss recent publications, and give updates on my work for critique.
At the end of the summer, I concluded my study and put together a poster. After a solid two weeks of editing, consulting with my mentor, and replotting graphs, I completed a poster that I was proud enough to call art. I also worked on a one-minute "elevator speech," which I presented with my poster at the KBS Summer Symposium. The presentation was a nice ending for my KBS experience. My time at KBS served me well and helped me achieve my goals.
Josh McCauley was an REU at KBS during the summer 2016 session and was mentored by David Lowry and Marisa VanDamme. He is a junior at the University of Texas at Austin.