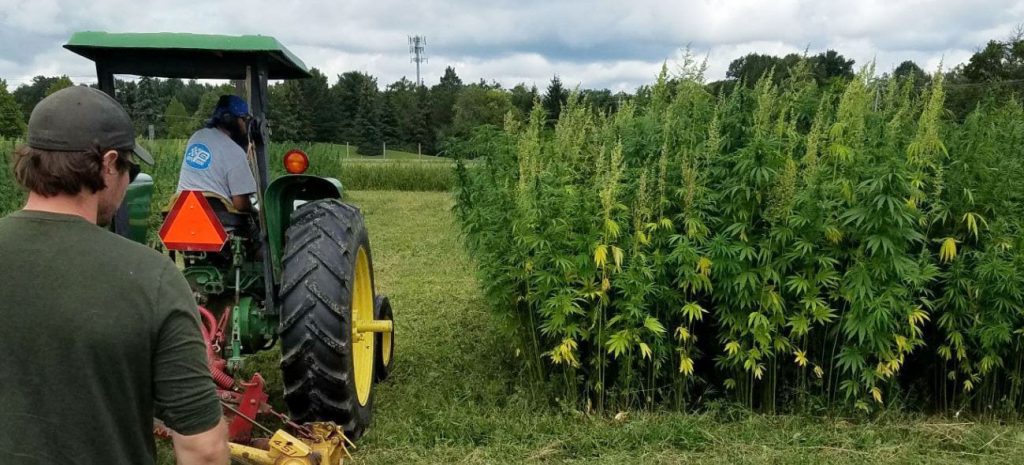 Hickory Corners, MI—The 2018 Farm Bill cleared the way for the large-scale growing of industrial hemp. While widespread production won't be possible until the 2020 growing season, Michigan Gov. Gretchen Whitmer and the Michigan Department of Agriculture and Rural Development, or MDARD, have put in place an industrial hemp agriculture pilot program for 2019.
Michigan State University is conducting research on hemp at three locations this growing season, including variety trials in East Lansing and Chatham, Michigan, and a demonstration plot at the W.K. Kellogg Biological Station.
To assist Michigan farmers weighing the decision of whether to grow industrial hemp in 2020 and beyond, a group of MSU faculty, extension educators and others, including KBS's Dr. Dean Baas, sustainable agriculture educator, and Dr. Brook Wilke, Kellogg Farm manager, authored an article on the production of industrial hemp in Michigan.
The comprehensive piece details the potential for successful industrial hemp crops in the Great Lakes State, outlining necessary growing conditions for the product as well as its uses and markets. The article also offers guidance on the management of potential insect pests and diseases, and on harvest and storage methods.
A new crop for Michigan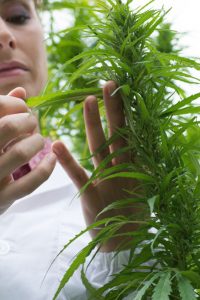 "The process of creating the hemp article was unique, because no one in Michigan had any direct experience with the crop until the 2019 growing season," says Wilke. "Thus, it involved a lot of research and discussion with colleagues at other universities and state governments."
According to Wilke, isolation will be key to ensuring the success of hemp crops. Hemp grown for CBD and THC contain only female plants, with the goal of preventing pollination to encourage as many female flowers as possible. Because hemp is wind-pollinated and because pollen can travel long distances, fiber or grain hemp that is grown in the area as well as any escaped plants could inadvertently pollinate CBD or THC hemp, rendering those crops useless or severely diminished in quality.
"Cooperation is going to be very important to make sure that all forms of hemp can be grown successfully," Wilke adds.
Read the full article or download a PDF at canr.msu.edu/hemp.