Request materials
If you are requesting material from the KBS Library to be delivered to your mailbox at KBS, please provide the following information – Title, Call Number and mailbox location (if mailbox is not labeled with your name).
About the library at KBS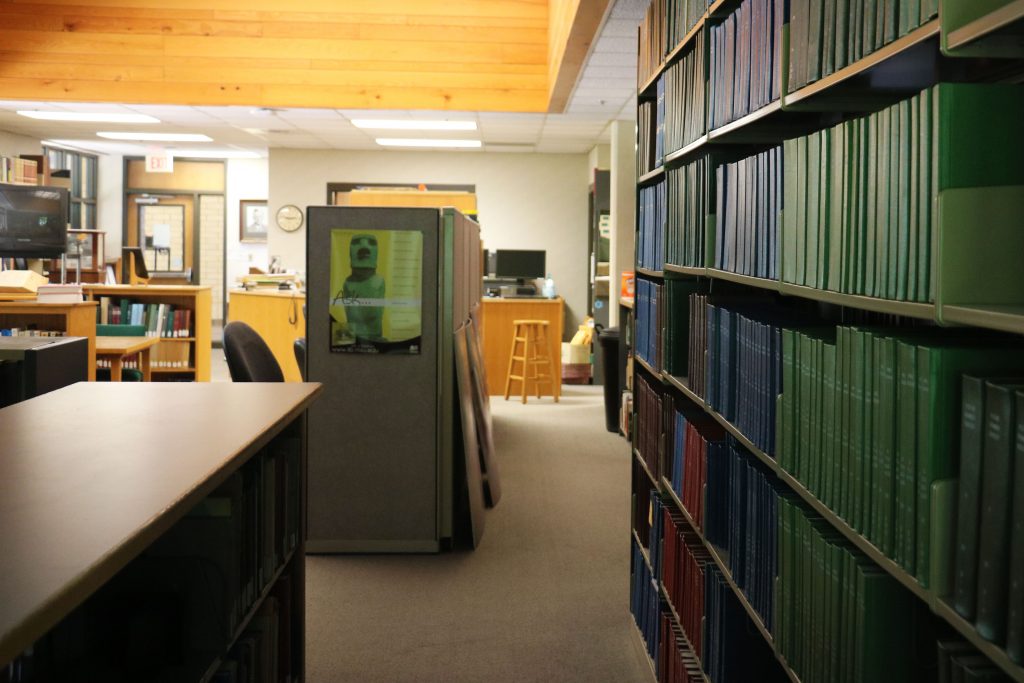 Morofsky Memorial Library, the Gull Lake branch of MSU Libraries, is named for entomologist Walter F. Morosky, who was the first faculty director at Kellogg Biological Station.
The library contains over 15,00 volumes, many of which are bound journal volumes. Nearly 150 current serial titles are received. The collection supports the research interests of KBS faculty, staff, students and visiting scientists in aquatic and terrestrial ecology, evolution, behavior and agro-ecology.