Spartan barley grown at the W.K. Kellogg Biological Station under the supervision of farm manager, Brook Wilke will be featured in a 100% Michigan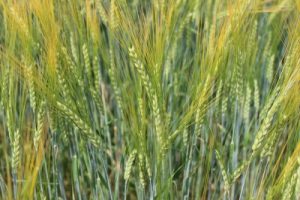 ingredient beer this November at New Holland Brewery's Pub on 8th Street!
"I'm just excited to be a part of bringing forth a variety that can be useful for Michigan agriculture and the subsequent brewing industry, particularly a variety that has so much history." Wilke said of his experience growing Spartan. "It's particularly important for us to identify a variety well suited to the Michigan climate, so that we can consistently deliver high quality barley to the rapidly growing brewing industry."
Read the full MSU Extension story here.