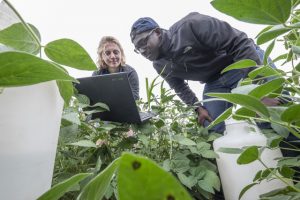 KBS alumni can keep up-to-date about what's happening at KBS and share their own news with fellow alumni in more ways than ever.
Recently started a new job or retired, promoted, published a journal article, received an award? Moved or have a new email address? KBS is proud to share the career news and accomplishments of our alumni. Help us stay in touch by providing your updated contact information and sharing your news today.
Alumni, we want to hear from you!
---
Sign up for our KBS Alumni e-newsletter, sent three times per year
---
Past KBS Alumni e-Newsletters