At KBS we believe in partnerships. Collaboration is often the best way to achieve lasting impact. Getting the best results and building for the future is more important to us than getting all the credit.
We are globally networked, with decades of experience making a difference in communities at home and around the world in ways that advance us all.
Current Visiting Scholars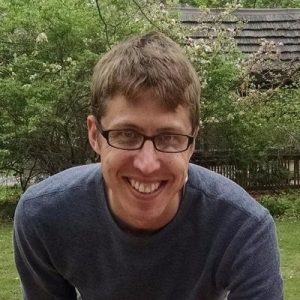 Lars Brudvig
Associate Professor, MSU – Dept. of Plant Biology
Host Lab: Gross
August 2018 – May 2019
Lars is a plant community ecologist interested in the consequences of anthropogenic change for plant biodiversity and its restoration. His research seeks to bridge basic and applied ecology through experiments and broad-scale surveys, to evaluate mechanisms underlying plant community patterns and how this can be translated to better restoration and land management. Much of his work at MSU has been on grasslands and restoration of native prairies. He has established several large-scale experimental studies of grassland restoration at KBS and led the establishment of KBS as a site in the Nutrient Network (NutNet). He is spending part of his sabbatical at KBS and will be focused on a synthesis of prairie restoration outcomes across the central United States, collaborating with scientists and restoration practitioners across this region.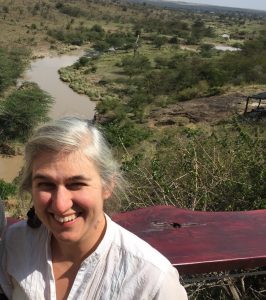 Emma Rosi
Aquatic Ecologist, Cary Institute for Ecosystem Studies
Host Lab: Hamilton
Nov. 1, 2017 – Dec. 31, 2018
Dr. Rosi's research focuses on how human activities affect aquatic life and water quality in diverse ecosystems around the world. She has conducted research on ecosystem function, nutrient cycling and food webs in forests of the northeast U.S., urban ecosystems in Baltimore, and rivers of the Maasai Mara Reserve in Kenya. She has also conducted groundbreaking research on how pharmaceutical contaminants affect aquatic ecosystems. Dr. Rosi has a strong interest in using science to inform stewardship of freshwater resources and often speaks to the public and policymakers on these issues. At KBS she is writing and working with Dr. Stephen Hamilton on research projects focusing on impacts of dam construction in the Amazon, biogeochemistry of hippo pools in Africa, and effects of microplastics and drugs on stream food webs.
Past Visiting Scholars
Leticia Mesa
National Institute of Limnology, Santa Fe, Argentina
KBS Host Lab: Hamilton Lab
August 29-Dec. 4, 2017
Deborah Letourneau
dletour@ucsc.edu
Professor of Environmental Studies, University of California – Santa Cruz
Letourneau Lab Website: https://envintlab.sites.ucsc.edu/
KBS Host Lab: Gross and Lau Labs
March 25 – April 23, 2017
Carol Shennan
cshennan@ucsc.edu
Professor, Environmental Studies, University of California – Santa Cruz
KBS Host Lab: Robertson Lab
Aug. 28 – Oct. 8, 2016
Juan Ramon Insua
insua.juan@inta.gob.ar
Assistant Professor, Animal Nutrition, College of Agricultural Science, University of Mar del Plata
KBS Host Lab: Utsumi Lab
March 15 – Oct. 31, 2016
Veera Norros
norrosve@msu.edu
Researcher, Finnish Environment Institute (SYKE)
KBS Host Lab: Litchman Lab
Feb. 1 – Sept. 30, 2016
Karel Jacobs
kjcobs@csu.edu
Associate Professor and Coordinator of Secondary Education
Chicago State University, Dept. of Biology
KBS Host: Gross Lab/K-12 Partnership
Sept. 7 – Dec. 5, 2015
Alexey Ryabov
a.ryabov@icbm.de
Professor, Oldenburg University, Institute for Chemistry and Biology of the Marine Environment (Germany)
KBS Host Lab: Klausmeier Lab
October/November 2014
Mike Jones
jonesm30@msu.edu
Professor, Michigan State University, Dept. of Fisheries & Wildlife
KBS Host Lab: Gross Lab
October 2014
Mike McCarthy
mjm.kingston@gmail.com
Postdoc, The University of Texas at Austin, Marine Science Institute
KBS Host Lab: Hamilton Lab
September 2014
Kai Wirtz
kai.wirtz@hzg.de
Helmholtz-Zentrum Geesthacht (Germany)
KBS Host Lab: Klausmeier Lab
August/September 2014
Dr. Kathryn Cottingham
kathryn.cottingham@dartmouth.edu
Professor, Dartmouth University
KBS Host Lab: Gross Lab
April 2013
Bryan Foster
bfoster@ku.edu
Professor, University of Kansas
KBS Host Lab: Gross Lab
Sept. – Oct. 2013
Julio Galli
National University of Rosario (Argentina)
KBS Host Lab: Utsumi Lab
July 2014 – September 2014
Dr. Junmin Li
lijmtzc@126.com
Teacher, Taizhou University (China)
KBS Host Lab: Lau Lab
April 2011 – March 2012
Dr. Nalini Nadkarni
Professor, The University of Utah, Department of Biology
KBS Host: Gross Lab/K-12 Partnership
October 2012
Lea Roselli
University of Salento (Italy)
KBS Host Lab: Litchman Lab
March 2014 – August 2014
Dr. Zhigang Zhao
Associate Professor, Lanzhou University (China)
KBS Host Lab: Conner Lab
Sept. 2011 – Sept. 2012
Dr. Terenzio Zenone
Terenzio.Zenone@ua.ac.be
Adjunct Visiting Research Associate
KBS Host Lab: Robertson Lab
April 2009 – Oct. 2012