Applications for Summer 2022 are open now! We are offering on-site, in-person educational field experiences at KBS in summer 2022! Apply below!
The NSF funded KBS REU Site "Ecological & Evolutionary Dynamics in a Changing World" gives students an opportunity to conduct full-time research in collaboration with our outstanding faculty, postdocs and graduate students.
All REU participants will receive a generous stipend, room and board at KBS, funding towards travel costs, and funding for research supplies.
What are the benefits of an REU at KBS?
Join a dynamic group of students and faculty for an authentic field research experience
Learn the process of research: reading literature, formulating questions and hypotheses, designing a study, collecting and analyzing data, and presenting your results as a research poster
Explore if a career in research is a good choice for you
Build references for your application to graduate school or other professional programs
Participate in professional development seminars that will prepare you to think broadly about STEM career options
If you have questions about the program or application process, please email KBSsummer@msu.edu.
REU Timeline and Expectations
Program Details
Dates:
This program is 10 weeks long and will run from May 22 – July 30, 2022 (students are expected to arrive on-site by 5 p.m. Sunday, May 22 and depart Saturday, July 30).
Hours:
This is a full-time (40+hrs/week) research experience.  Specific hours will be arranged with your research mentor.
Summer 2022 REU Awards 

COVID-19 policies for 2022 will likely include wearing a mask and vaccination. It may include COVID-19 testing. All participants will be required to follow all regulations.
Our dining hall will not be open. We are working to develop alternative options such as carry out lunch or a grocery stipend and grocery delivery for students.
_____________________
$6000 stipend + room & board at KBS (which includes Breakfast: M-F, Lunch: M-F, Dinner: M-Th, Brunch: Sat-Sun)
Up to $500 to cover transportation to and from KBS (note MSU can only reimburse drivers up to $500 in mileage)
Up to $250 for research expenses
Learning Plan and Professional Development:
REUs will work with their mentor to create a custom learning plan and work to develop an independent research project, collaborate to write a research proposal, attend weekly professional development seminars, develop an "elevator speech" about your research, write a research abstract and present a professional research poster at the KBS Summer Undergraduate Symposium, plus write a professional blog post about your research experience.  ***Attendance of Professional Development seminars is required as part of the REU Program.
Participating Faculty Labs and Research Programs
Conner Lab – KBS & MSU Dept. of Plant Biology: We study the mechanisms by which natural selection on weeds and native plants produces (sometimes very rapid) adaptation to a variable environment, and constraints on this adaptation. Our approach is to combine laboratory, greenhouse, and field studies integrating evolution, genetics, genomics, and ecology to address questions at the interface of these areas. Students working in our lab will be involved in research that focuses on floral adaptations to pollinators, floral trait loss after the evolution of selfing, fitness effects of gene knockouts, and rapid adaptation of weeds to agricultural environments.
Evans Lab – KBS & MSU Dept. of Integrative Biology:  Research in the Evans lab focuses on how microscopic organisms – bacteria, fungi, and archaea – function and respond to their environment. We are interested in how microbes respond to disturbances and stress, particularly factors associated with climate change such as increasing drought and unpredictable rainfall. Students working in our lab will be involved in both field and laboratory studies focusing on what factors alter the diversity of microbial communities and the important ecosystem functions that microbes carry out, like cycling nutrients and facilitating plant growth.
Fitzpatrick Lab – KBS & MSU Dept. of Integrative Biology: We are interested in fundamental and applied questions in evolution, ecology, and conservation biology. A primary focus of our research is on understanding how evolutionary and ecological processes lead to patterns of adaptation, fitness, and ultimately persistence in small populations. We work on organisms (mostly fish, but also amphibians, reptiles, and birds) in the wild and in the lab using field, experimental, and molecular approaches.
Gilbert Lab – KBS & Dept of Plant Biology: The Gilbert lab studies how plants mediate their interactions with other organisms, including insects and microbes. We utilize ecological, evolutionary, molecular, and physiological perspectives to examine the symbiotic communities associated with plants and how plant traits influence those communities. We are particularly interested in examining how leaves alter abiotic conditions on their surfaces, which then influence biotic interactions. Students working in the lab will measure leaf traits (e.g., leaf surface pH) that influence biotic interactions, and explore how those traits vary across plant species and/or relate to features of the broader external environment. Additionally, the Gilbert lab studies the biology of carnivorous plants, and students working in the lab will have the opportunity to investigate various aspects of the ecology and physiology of the native purple pitcher plants (Sarracenia purpurea) growing in KBS wetlands.
Great Lakes Bioenergy Research Center (GLBRC) – Created in 2007 by the U.S. Department of Energy, the KBS GLBRC focuses on sustainable cropping systems and creating biofuels that are economically viable and environmentally sustainable. Researchers examine the performance of potential bioenergy cropping systems, including assessments of crop yield and quality, microbial-plant interactions, biogeochemical responses, greenhouse gas fluxes, water needs, nutrient leaching to groundwater, and biodiversity responses. Ultimate goals are to model the production efficiencies of different bioenergy crops.
Haddad Lab – KBS & Dept of Integrative Biology: We study how landscape diversity in the Midwestern USA affects the diversity of species, primarily insects including butterflies, bees, ants, and beetles. Our work focuses on managed ecosystems from conventional agriculture to restored prairies and focuses on how landscape diversity, including planting prairie strips – small areas of restored prairie adjacent to agricultural fields – affects the diversity and abundance of insects in the agricultural fields and how theses ecosystems work. Students working in our lab will be involved in field research that addresses questions such as: How do different bees and butterflies affect pollination success? Do ants affect predation of pest species? How do beetles affect decomposition and nutrient cycling?
Janzen Lab – KBS and Dept. Fisheries & Wildlife: Research in our lab focuses on determining the molecular and physiological mechanisms underlying adaptation to environmental variation in reptiles, particularly turtles. We are particularly interested in how environmental variation associated with climate change affects the ecology and evolution of these species and can be applied to support the conservation of these species. Students working in our lab, will learn how to integrate molecular and quantitative genetic techniques with experimental studies in the lab and field.
Klausmeier & Litchman Lab – KBS & MSU Depts. of Plant Biology & Integrative Biology: We study microbial, freshwater and marine phytoplankton ecology, using a combination of theoretical and empirical approaches such as analytical and simulation modeling, laboratory experiments, field sampling, and long-term and large-scale data analysis to answer fundamental questions about what determines community composition and species diversity and how ecological communities would re-organize under anthropogenic global change. Students working our labs will have the opportunity to conduct laboratory and field studies focused on determinants of community composition in algae and to learn how modeling can be an important tool in this process.
Long-Term Agroecosystem Research (LTAR) – The 2022 LTAR URA(s) will focus on sustainable production of row crops and livestock. The interns will develop an understanding of conservation practices within grain based cropping systems (e.g. cover crops, no-till, precision farming, etc.), and assist with production and associated research projects. Specific topic areas may include soil health, organic methods, cover crops, alternative grain crops, precision agriculture and bioenergy crops. The URAs will also have an opportunity to learn about rotational grazing and forage production as well as education activities targeting professionals and the public. Contact Brook Wilke (wilkebro@msu.edu) if you would like more information.
Long-Term Ecological Research (LTER) – The KBS LTER Program studies the ecology of intensive field crop ecosystems and its environmental consequences as part of a National Network of LTER Sites established by the National Science Foundation in 1980. The KBS LTER joined the network in 1988. Learn more about our project history. LTER research at KBS is designed to answer the broader question of how agronomic management can better utilize biological resources in cropping systems to control pests, provide nitrogen, and build soil fertility: In short, how to make agriculture more profitable and provide environmental benefits. Our main research areas include agronomy, microbial ecology, plant dynamics, insect dynamics, biogeochemistry, regionalization, ecosystem services, and biofuels.
Lowry Lab – MSU Dept. of Plant Biology: Research in the Lowry lab is centered on identifying the genetic and genomic mechanisms of ecological adaptations and how those adaptations contribute to the formation of new species. Much of our work is with switchgrass, Panicum virgatum, a native species with widespread distribution in North American and an important potential bioenergy crop.  Students working in our lab will be involved in long-term field experiments established at KBS to determine the genetic basis of physiological traits associated with adaptation to productivity and adaptation to changing environmental factors.
Robertson Lab – KBS & MSU Dept. of Plant Soil & Microbial Science: Research in my lab broadly addresses issues of agricultural sustainability. We study the biogeochemistry and productivity of field crop ecosystems and landscapes. Our focus is on interactions between crop plants, soils and microbes that affect the delivery of important ecosystem services such as climate stability, water quality, and yield. Students working in my lab will be involved in field and laboratory studies to better understand what controls the sustainability of different agricultural systems.
Shah Lab – KBS & MSU Dept. of Integrative Biology:Our research focuses on understanding ecological patterns (e.g. species distributions) by learning about the physiology and genomic architecture of organisms. We then use this understanding to make predictions about how animals will respond to a warming planet. We primarily use aquatic and terrestrial insects (and sometimes frogs) as model systems to answer these questions. Such research requires a combination of fieldwork and field observations as well as detailed experiments in the lab. Students will have the opportunity to work in the field and design physiological experiments. Because of the integrative nature of our work, students will also learn about ectotherm ecology, evolutionary processes, as well as physiology.
Wetzel Lab – MSU Dept. of Entomology & Dept. of Integrative Biology: The Wetzel Lab studies how variability—including biological diversity and climate variability—influences interactions among plants, insect herbivores, and predators. We work in natural and agricultural ecosystems and strive to answer fundamental questions that have relevance for agricultural sustainability or global change biology. Our study species range from milkweed and monarchs to tomato and aphids. We do experiments and observational studies in the field and greenhouse and use statistical and mathematical modeling to link ecological processes and patterns across scales from individuals to communities. Students working in our lab will be involved in field experiments based at KBS that include manipulating temperatures using heaters and manipulating plant diversity, and quantifying the effects of these treatments on plant-insect interactions.
Zarnetske Lab – MSU Dept. of Integrative Biology: The Zarnetske Spatial and Community Ecology Lab (SpaCE Lab) investigates how the composition and geographic distribution of ecological communities are affected by biotic interactions, species invasions, ​biophysical feedbacks, geodiversity, and climate change. Students in our lab would be involved with experimental studies established at KBS to determine how changes in temperature, precipitation, and insect herbivores affect different plant species in successional and restored grasslands. These studies inform our spatial modeling research on how biodiversity responds to environmental change from local to global scales.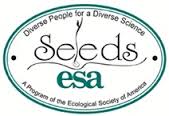 ***KBS is excited to partner with the Ecological Society of America (ESA) SEEDS program to offer one (1) of our KBS REU positions through the ESA SEEDS SPUR Fellowship Program.  The position must be applied for directly through the ESA SEEDS SPUR Fellowship Program.
How to Apply
Applications for Summer 2022 are open now!
What will you need?
Ability to participate the

entire

10-week program (May 22- July 30, 2022)
A PDF of your current resume
A PDF of your transcripts (unofficial is fine)
Contact information for at least one (1) reference (we will contact references with a simple  form once an application has made it past tier 1 application review)
A statement of interest that highlights how this experience will enhance your learning and career goals
Applications are reviewed on a rolling basis starting February 1 until March 15. However, we encourage students to apply as early as possible!
We strongly encourage applications from underrepresented groups in the sciences, first-generation college students, students that attend colleges with limited research opportunities (e.g., community colleges and small colleges without graduate programs), and US military veterans currently enrolled as undergraduates.
You must be a U.S. citizen, or permanent U.S. resident, currently enrolled with undergraduate status to participate in the NSF REU program.
Please contact the KBS Academic Programs Coordinator (KBSsummer@msu.edu) if you have a specific question about the KBS REU program for Summer 2022. They can provide you with the most up to date information as things continue to change.
Thinking about applying to the program? Check out these student blog posts!