The W.K. Kellogg Biological Station is Michigan State University's largest off-campus education complex and one of North America's premier inland field stations.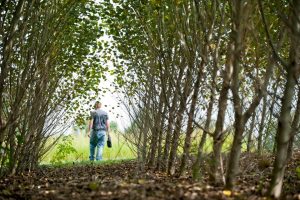 KBS is administered through the MSU College of Agriculture and Natural Resources and the College of Natural Science.
Currently, KBS is home to 14 faculty members, more than 40 graduate students and research associates, as well as numerous specialists and support staff.
"The Kellogg Biological Station is a world–class research institute where students, both undergraduate and graduate, and faculty are working to understand and solve real-world environmental problems via hands-on experience. We serve as a liaison between Michigan State University and the public, providing the community with examples of science's crucial role in sustaining natural and managed communities."
-Dr. Katherine "Kay" Gross
Director, W.K. Kellogg Biological Station