News
| | | | |
| --- | --- | --- | --- |
| KBS graduate student Elizabeth Schultheis awarded the Tracy Hammer Graduate Student Award | | | |
KBS News
Monday, 04 May 2015 15:52
Kellogg Biological Station graduate student Elizabeth Schultheis, a Ph.D. candidate in MSU's Department of Plant Biology, was awarded the Tracy Hammer Graduate Student Award on April 24 at MSU's College of Natural Science Alumni Association annual award program.
With her combined research skills and strong interest in promoting STEM education, Elizabeth Schultheis is well on her way to becoming an exceptionally creative ecologist. Her dissertation research takes an integrative approach to rigorously test the oft-cited Enemy Release Hypothesis—one of the leading hypotheses explaining the success of invasive species. In addition to field experiments including more than 50 plant species, she has conducted a meta-analysis of the published literature to test her ideas across a wider range of environments and species.
Schultheis possesses a rare knack for describing complex concepts to young students in fun and engaging ways; she has published some of these techniques in education journals. As a leader in MSU's Kellogg Biological Station outreach to K-12 classrooms, she has overseen the expansion of Data Nuggets—short datasets that provide students experience working with and graphing quantitative datasets. Her work with this program has resulted in increasing national press about these resources.
This award stipend will help make Schultheis' research even more impressive by providing the funds necessary for her to install durable enemy exclosures that will allow her to test the robustness of her findings at the community level.
The Tracy A. Hammer Graduate Student Award for Professional Development is presented to an outstanding graduate student in support of their professional development. Nominees must be pursuing a degree in the College of Natural Science
The award was renamed in 1996 to memorialize 1995 co-recipient Tracy Anne Hammer. A native of New York, Hammer was the first dual degree candidate to pursue a doctoral degree in animal genetics through the Department of Microbiology and Veterinary Medicine. Her research centered on canine dilated cardiomyopathy. Hammer died in a plane crash shortly before graduation and her degree was awarded posthumously.
| | | | |
| --- | --- | --- | --- |
| KBS researcher Eben Gering's work highlighted in the New York Times. | | | |
KBS Research News
Wednesday, 08 April 2015 12:28
Dr. Eben J. Gering, an evolutionary biologist, has published a study on the genetics of feral chickens on the island of Kauai in Molecular Ecology.  His work was recently highlighted in the  New York Times.  Read the story here.
| | | | |
| --- | --- | --- | --- |
| KBS faculty member Steve Hamilton to receive the 2015 SFS Environmental Stewardship Award | | | |
KBS News
Monday, 09 March 2015 18:50
Hickory Corners, Mich. – Stephen K. Hamilton, MSU professor of ecosystem ecology and biogeochemistry, and associate director of the W.K. Kellogg Biological Station, is the recipient of the 2015 Environmental Stewardship Award from the Society of Freshwater Science (SFS).
Hamilton's work as an academic researcher and environmental steward of local (e.g., Kalamazoo River), regional (e.g., Great Lakes), and global (e.g., tropical rivers and wetlands in South America and Australia) watersheds were cited in giving him this honor.
For more than eight years, Hamilton has served as president of the Kalamazoo River Watershed Council (KRWC), a non-governmental organization that works to improve and protect the health of the Kalamazoo River Watershed and serves as the public advisory council for the Superfund site on the lower river. Hamilton's professionalism and science-based advocacy has been evident in the aftermath of the Kalamazoo River oil spill, the largest and most costly inland oil spill in U.S. history, which released tar sands oil into the river in July 2010. Hamilton has advised policy makers, clean-up crews and community members on an ongoing basis since the spill. He currently serves on a National Research Council committee charged with analyzing the environmental impacts of tar sands oil spills.
"I am grateful for the opportunity to pursue a profession that prepares and allows me to work on behalf of the environment, and to contribute to understanding environmental problems and improving environmental literacy," said Hamilton, who will receive the award in May at the SFS annual meeting in Milwaukee, Wisc.
Hamilton's students say they admire his passion and dedication to conservation and management of all things water. He has educated people from all walks of life about freshwater resources, and encourages exploring nature on foot, in a kayak or with a snorkel. Hamilton, who is also a professor in the Department of Zoology in MSU's College of Natural Science, mentors students in the field and in the lab with a seemingly unlimited knowledge of water, nutrients and related ecosystem processes. It was Hamilton's graduate students, present and former, who put together the nomination form.
The Society for Freshwater Science is an international scientific organization whose purpose is to promote further understanding of freshwater ecosystems (rivers, streams, lakes, reservoirs, and estuaries) and ecosystems at the interface between aquatic and terrestrial habitats (wetlands, bogs, fens, riparian forests and grasslands).
| | | | |
| --- | --- | --- | --- |
| MSU Today highlights Dr. Jennifer Lau's research on the nitrogen cycle | | | |
KBS Research News
Thursday, 05 March 2015 21:03
Read the article about Dr. Jennifer Lau's research on the nitrogen cycle here.

| | | | |
| --- | --- | --- | --- |
| Nicole Kokx, KBS Event Coordinator, named 2014-2015 Outstanding Staff Member by CANR | | | |
KBS News
Friday, 27 February 2015 14:35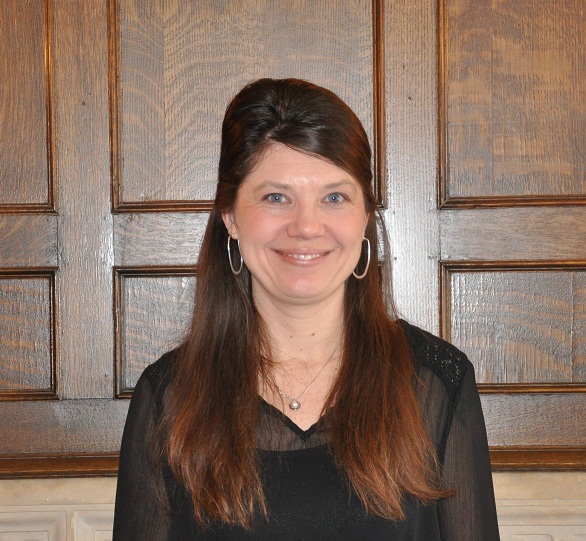 KBS Event Coordinator, Nicole Kokx, has been named MSU's College of Agriculture & Natural Resources (CANR) Outstanding Staff Member for the 2014-2015 year.

"Nicole is the definition of excellence beyond the call of duty", wrote W.K. Kellogg Biological Station Conference Center Manager, Jim Allen, in his nomination letter. "Nicole's selfless efforts operating within the zone of excellence bring great credit upon herself, the W.K. Kellogg Biological Station and Michigan State University.

Kokx's vision and leadership was key in bringing about structural additions to the Conference Center staff, allowing her more time for client development. "Nicole was instrumental to a domino effect going from increased revenue to viable student support", shared Allen. With this, the Conference Center was able to provide $20,000 worth of free housing for students studying at KBS during the 2014 summer session.

The CANR Outstanding Staff Member Award is given annually to recognize and reward excellence to CANR staff and team members for outstanding service in the past year. Award recipients receive a cash award and an inscribed award plaque, along with his/her name engraved on a plaque displayed in Agricultural Hall at MSU's main campus.

Kokx will be recognized on April 15, 2015 at the CANR Annual Faculty & Staff Awards Picnic, taking place at the MSU Pavilion in East Lansing.

Congratulations Nicole!
| | | | |
| --- | --- | --- | --- |
| KBS Director appointed to Chair NSF Advisory Committee for Biological Sciences | | | |
KBS News
Thursday, 22 January 2015 15:35
Dr. Katherine L. Gross, MSU Distinguished Professor of Plant Biology and Director of W.K. Kellogg Biological Station, has been appointed as chair of the Advisory Committee for Biological Sciences (BIO AC) of the National Science Foundation.
The BIO Advisory Committee provides advice and recommendations to the NSF concerning support for research, education, and human resources in the biological sciences.
Research supported by BIO enhances understanding in issues of national importance including: the environment, economy, agriculture, and human welfare.
As the chair, Dr. Gross will serve as the lead liaison to the NSF Biological Sciences Director and will oversee a 20+ member committee.
The committee's members include representatives from many different divisions of biology; a cross section of institutions including industry; and balanced representation of women and under-represented minorities.
Dr. Gross has served on the committee since March 2011 and her current appointment as chairperson will last until April 2017.
More information can be found online at http://www.nsf.gov/bio/advisory.jsp.
<<

Start

<

Prev

1

2 3 4 5 6 7 8 9 10 Next > End >>


Page 1 of 22