News
| | | | |
| --- | --- | --- | --- |
| KBS faculty member Steve Hamilton to receive the 2015 SFS Environmental Stewardship Award | | | |
KBS News
Monday, 09 March 2015 18:50
Hickory Corners, Mich. – Stephen K. Hamilton, MSU professor of ecosystem ecology and biogeochemistry, and associate director of the W.K. Kellogg Biological Station, is the recipient of the 2015 Environmental Stewardship Award from the Society of Freshwater Science (SFS).
Hamilton's work as an academic researcher and environmental steward of local (e.g., Kalamazoo River), regional (e.g., Great Lakes), and global (e.g., tropical rivers and wetlands in South America and Australia) watersheds were cited in giving him this honor.
For more than eight years, Hamilton has served as president of the Kalamazoo River Watershed Council (KRWC), a non-governmental organization that works to improve and protect the health of the Kalamazoo River Watershed and serves as the public advisory council for the Superfund site on the lower river. Hamilton's professionalism and science-based advocacy has been evident in the aftermath of the Kalamazoo River oil spill, the largest and most costly inland oil spill in U.S. history, which released tar sands oil into the river in July 2010. Hamilton has advised policy makers, clean-up crews and community members on an ongoing basis since the spill. He currently serves on a National Research Council committee charged with analyzing the environmental impacts of tar sands oil spills.
"I am grateful for the opportunity to pursue a profession that prepares and allows me to work on behalf of the environment, and to contribute to understanding environmental problems and improving environmental literacy," said Hamilton, who will receive the award in May at the SFS annual meeting in Milwaukee, Wisc.
Hamilton's students say they admire his passion and dedication to conservation and management of all things water. He has educated people from all walks of life about freshwater resources, and encourages exploring nature on foot, in a kayak or with a snorkel. Hamilton, who is also a professor in the Department of Zoology in MSU's College of Natural Science, mentors students in the field and in the lab with a seemingly unlimited knowledge of water, nutrients and related ecosystem processes. It was Hamilton's graduate students, present and former, who put together the nomination form.
The Society for Freshwater Science is an international scientific organization whose purpose is to promote further understanding of freshwater ecosystems (rivers, streams, lakes, reservoirs, and estuaries) and ecosystems at the interface between aquatic and terrestrial habitats (wetlands, bogs, fens, riparian forests and grasslands).
| | | | |
| --- | --- | --- | --- |
| MSU Today highlights Dr. Jennifer Lau's research on the nitrogen cycle | | | |
KBS Research News
Thursday, 05 March 2015 21:03
Read the article about Dr. Jennifer Lau's research on the nitrogen cycle here.

| | | | |
| --- | --- | --- | --- |
| Nicole Kokx, KBS Event Coordinator, named 2014-2015 Outstanding Staff Member by CANR | | | |
KBS News
Friday, 27 February 2015 14:35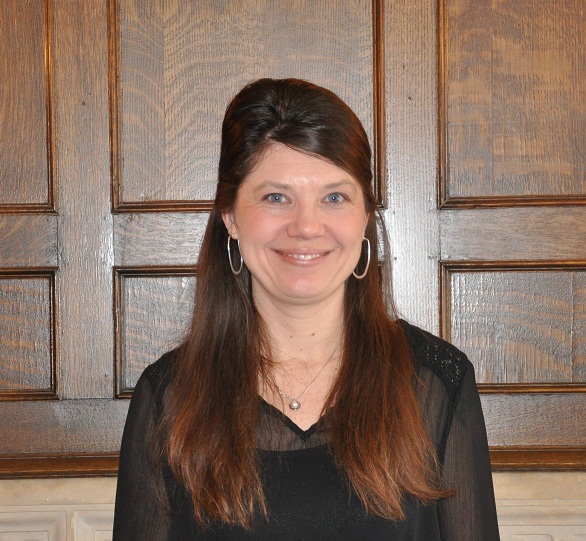 KBS Event Coordinator, Nicole Kokx, has been named MSU's College of Agriculture & Natural Resources (CANR) Outstanding Staff Member for the 2014-2015 year.

"Nicole is the definition of excellence beyond the call of duty", wrote W.K. Kellogg Biological Station Conference Center Manager, Jim Allen, in his nomination letter. "Nicole's selfless efforts operating within the zone of excellence bring great credit upon herself, the W.K. Kellogg Biological Station and Michigan State University.

Kokx's vision and leadership was key in bringing about structural additions to the Conference Center staff, allowing her more time for client development. "Nicole was instrumental to a domino effect going from increased revenue to viable student support", shared Allen. With this, the Conference Center was able to provide $20,000 worth of free housing for students studying at KBS during the 2014 summer session.

The CANR Outstanding Staff Member Award is given annually to recognize and reward excellence to CANR staff and team members for outstanding service in the past year. Award recipients receive a cash award and an inscribed award plaque, along with his/her name engraved on a plaque displayed in Agricultural Hall at MSU's main campus.

Kokx will be recognized on April 15, 2015 at the CANR Annual Faculty & Staff Awards Picnic, taking place at the MSU Pavilion in East Lansing.

Congratulations Nicole!
| | | | |
| --- | --- | --- | --- |
| KBS Director appointed to Chair NSF Advisory Committee for Biological Sciences | | | |
KBS News
Thursday, 22 January 2015 15:35
Dr. Katherine L. Gross, MSU Distinguished Professor of Plant Biology and Director of W.K. Kellogg Biological Station, has been appointed as chair of the Advisory Committee for Biological Sciences (BIO AC) of the National Science Foundation.
The BIO Advisory Committee provides advice and recommendations to the NSF concerning support for research, education, and human resources in the biological sciences.
Research supported by BIO enhances understanding in issues of national importance including: the environment, economy, agriculture, and human welfare.
As the chair, Dr. Gross will serve as the lead liaison to the NSF Biological Sciences Director and will oversee a 20+ member committee.
The committee's members include representatives from many different divisions of biology; a cross section of institutions including industry; and balanced representation of women and under-represented minorities.
Dr. Gross has served on the committee since March 2011 and her current appointment as chairperson will last until April 2017.
More information can be found online at http://www.nsf.gov/bio/advisory.jsp.
Bird Sanctuary News
Thursday, 08 January 2015 17:29
written by Sara Bäby
January 8, 2015
We have done a little rearranging here at the Bird Sanctuary with our raptors. The pair of Red-Tailed Hawks on the lakeshore was moved to the second pen in the raptor loop and the Barred Owl was moved off exhibit so I can train him to be used in education programs. This is a process that can take months to accomplish, and he has already been showing much improvement.
Our Barred Owl would often fly away from caretakers when they entered his pen. With just a few weeks of a new routine in a new area, he will now sit in one spot when we enter and clean. Introducing the glove was a bit more challenging, but he will now sit on my gloved hand as I walk around. We have begun venturing outside of his pen and into the building, where he is working on being walked through doorways, going into a crate, being weighed, and getting used to being around more people.
The Barred Owl is progressing well in his training. When you visit in the spring, hopefully you will see us together in a program!
| | | | |
| --- | --- | --- | --- |
| Bird Sanctuary Receives Grant for the Pollinator Garden! | | | |
Bird Sanctuary News
Wednesday, 19 November 2014 16:45
The National Association for Interpretation (NAI) Region 4 recently announced its Interpretive Project Grant Award Winners, and is pleased to report W.K. Kellogg Bird Sanctuary is among the 2014 recipients.
The Interpretive Project Grants (IPG) program is designed to provide a source of funding for small projects by Association members within the Great Lakes region including Indiana, Michigan, Ohio and Ontario.
Kellogg Bird Sanctuary's project – Kellogg Bird Sanctuary Pollinator Garden – will update the existing Pollinator Garden and bring more diverse, native plants to supplemental garden areas including a water garden, xeriscape garden and rain garden.  According to grant applicants Kara Haas and Kimberly Ginn of the Sanctuary, "the educational goal of this garden exhibit is to communicate the importance of native Michigan plants and the birds, bees and butterflies that pollinate them."
Plants, such as this Maximilian Sunflower, support
pollinators including birds and insects.
"It is always interesting and enlightening for the Committee to see all of the wonderful projects underway in Region 4 - we have very passionate and creative members in our region," said Jennifer McDowell, Chair of the Interpretive Project Grants Committee. "Congratulations to the Kellogg Bird Sanctuary for emphasizing the importance of native plants and their delicate role in the ecosystem.  Engaging visitors about the value of these plants as native caterpillar host plants, or unique food sources to migrating birds creates a connection that will likely encourage planting native species to create wildlife sanctuaries in their own backyards."
Grant funds will help produce educational signs about this bee condo.
This summer 2014 intern project, offers a quick stop from flower to "home" for the bees.
<<

Start

<

Prev

1

2 3 4 5 6 7 8 9 10 Next > End >>


Page 1 of 22