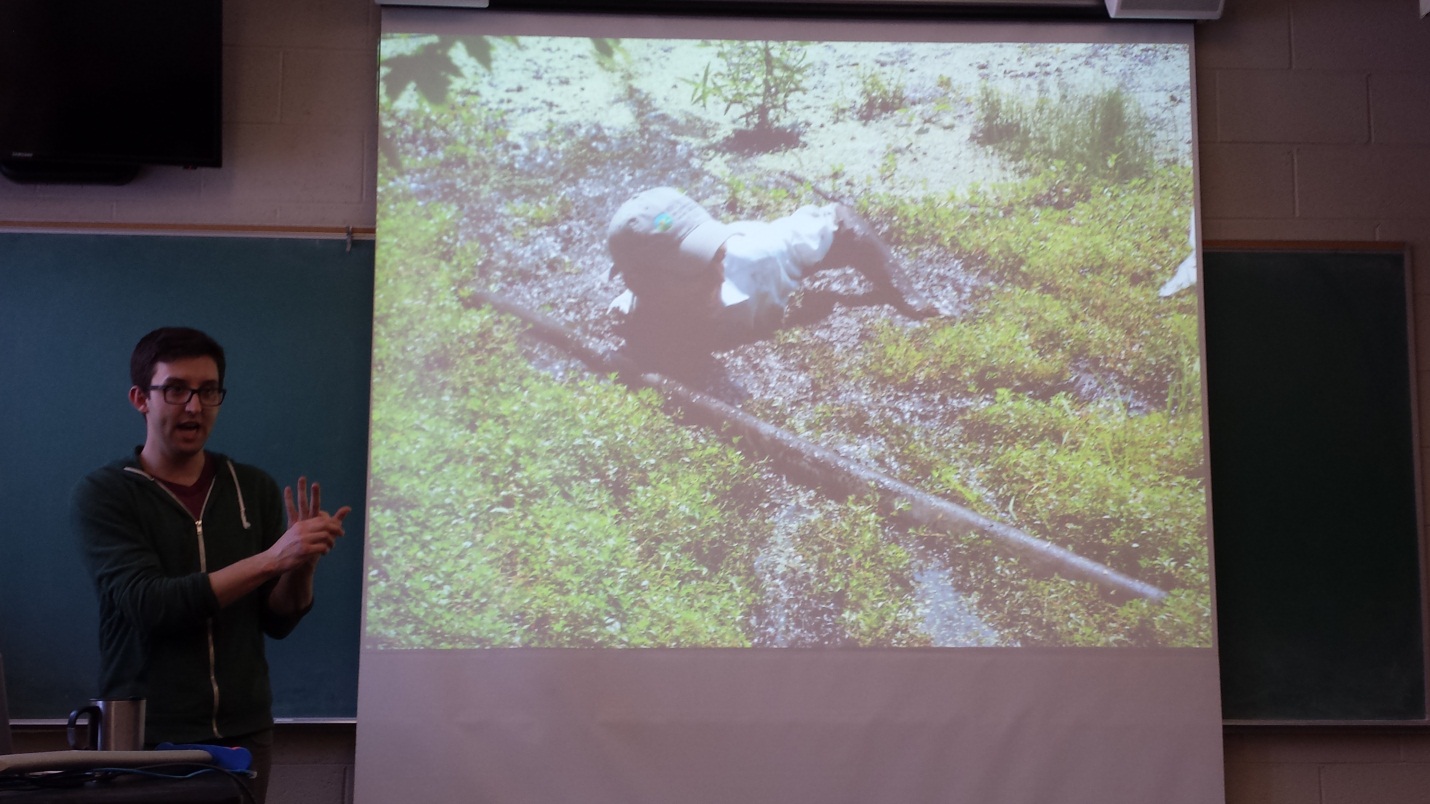 KBS: A unique graduate student opportunity
Kellogg Biological Station offers a unique opportunity for graduate training within the Great Lakes bio-region.  We welcome students interested in graduate studies in ecology, evolutionary biology, agricultural ecology, sociology and animal science. Our excellent research facilities, field sites, and resident faculty provide an environment conducive to research.
Our graduates have gone on to faculty positions at major research universities (e.g., Dartmouth College, University of Florida, University of Texas), as well as first-rate liberal arts colleges (e.g., Denison University, Franklin & Marshall College, Grinnell College), and to be scientists at government agencies (e.g., USDA, Smithsonian) and NGOs (e.g., Defenders of Wildlife).
In addition to regular seminars and discussion groups for students and faculty, KBS hosts a variety of visiting scholars, including those featured in the summer Eminent Ecologists series. Not only do KBS graduate students learn from experienced scientists – they also have the chance to mentor young scientists through the KBS URA and REU programs.
Joining KBS
Living at KBS
Funding
How to Become a KBS Grad Student
Taking Courses at KBS
Career Pathways Spring Seminar Series (PLB809, Sec. 401)
The Career Pathways Seminar Series is an informal discussion group held annually during the Spring semester geared towards graduate students and post-doctoral researchers. Faculty from KBS, MSU and other research universities share their insights on achieving success as a scientist in a major university setting.
Seminars take place every other Monday from 12 – 1:30 pm in Rm 327 (Conference Room) at the Kellogg Biological Station, unless otherwise noted. The seminar will also be broadcast to main campus in NATURAL SCIENCE Room 105.
Everyone is welcome – please feel free to bring your lunch.
Graduate students are encouraged to enroll in this 1 credit seminar (PLB 809, section 401).
For Spring Semester 2017, we will focus on "Teaching and Mentoring" The schedule is below:
Spring 2017 Seminar