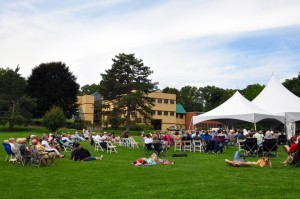 The mission of the W.K. Kellogg Biological Station is to increase our understanding of natural and managed ecosystems and their linkages to society. We are dedicated to sharing our knowledge and expertise with students of all ages! We hope you will engage with us by attending an event, volunteering and visiting.
Each unit of KBS has unique opportunities.
K-12 teachers and students are welcome at KBS.