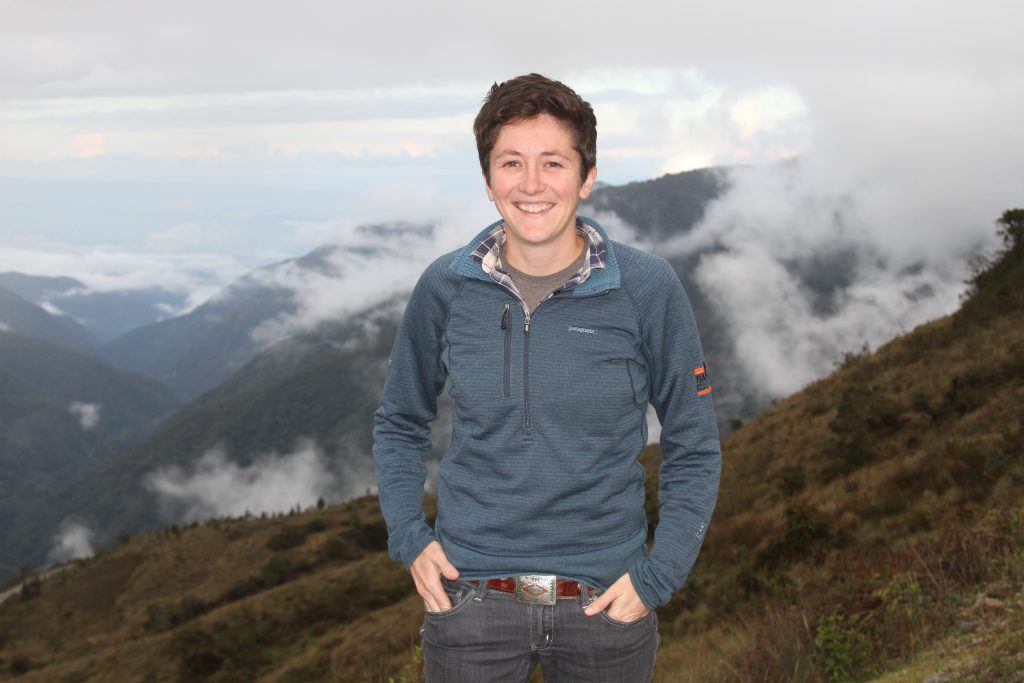 "I've always told people that my dream would be to have a lab based at a field station," said Dr. Sarah Fitzpatrick.
Starting January 1, 2017, her dream is becoming reality as her appointment begins as an Assistant Professor at KBS and in MSU's Department of Integrative Biology.
Fitzpatrick's ties to field stations run deep, so it seems only natural that she should be here at KBS. She grew up at Archbold Biological Station in Florida, and today has research partnerships with field stations in Trinidad and Namibia. She is passionate about contributing to the global network of field stations and linking research and outreach at these sites around the world.
Her research integrates evolution, ecology, and conservation, in part by measuring long-term fitness, or reproductive success, in wild populations of vertebrate species, using a combination of genomic tools and mark-recapture. Her work rides the wave of recent advances in molecular technologies to examine biological phenomena in ways not previously possible.
"It really is an exciting time to be applying genomic tools to ecology and evolutionary biology, because we're able to gain this whole new layer of understanding about wild populations," she said.
One area of interest for Fitzpatrick is genetic rescue, the reversal of population declines due to the infusion of new genetic variation in small, wild populations. Her work on genetic rescue with Trinidadian guppies was recently published in Evolutionary Applications.
"Historically, managers might introduce some individuals into a declining population, see what happens and hope it works," she said. "Now we can actually use genetic tools to mechanistically figure out what genes are being added to new populations and how they contribute to increases in fitness and population growth, so we can actually see how it's working and use this understanding to inform conservation and management."
Fitzpatrick has been working at KBS as a postdoctoral researcher since 2015, after receiving her Ph.D. from Colorado State University. She will be teaching Global Change Biology at MSU during the spring 2017 semester.
We at KBS are very proud to have Fitzpatrick on our faculty, as she contributes her globalized cutting-edge perspective to our mission. To learn more about her research, visit her website.