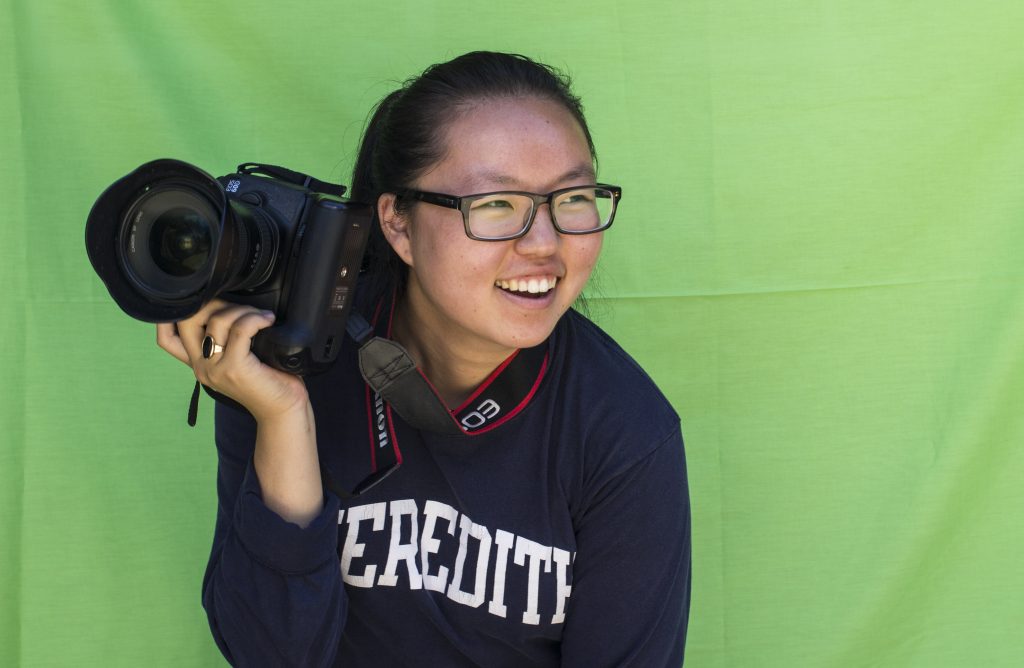 When I accepted an internship with the W.K. Kellogg Biological Station, I didn't know what to expect from the summer that I was about to have. I remember my first day on the job, and how excited and eager I was to learn about how to effectively communicate about science.
One of my main projects for the summer was producing a research abstract video featuring a PhD student named Jakob Nalley who was studying how to make algae into biofuels. The purpose of creating this video was to share with the public the research Jakob was doing and the impact it could have on the community.
My boss and I interviewed Jakob about his research, and we worked together to communicate his work in ways that were accurate to the science, but also understandable to everyone. Editing Jakob's video is where I really learned how to transform complex science concepts into simpler terms that the public could understand.
The editing process taught me that there are 4 elements to telling a story successfully. Goal. Target Audience. Time. Content. I needed to have a clear goal to work toward, understand the audience I was creating for, create with time in mind so I could keep my audience's attention, and create content that would stick with the audience.
These four elements are what I discovered made a successful story. This summer's internship taught me that to tell a good story you need to keep an open mind and be creative in how you decide to approach it. I also learned that the media can have an impact on how the public thinks about science.
Why should you choose KBS?
Being an intern for KBS can be life-changing (Yes, I said life-changing, and I mean it). When I reflect back to my summer at KBS I think most fondly of the people I met and worked with. As the Communication and Media intern, I worked in the office of Community Relations, where I interacted on a daily basis with almost everyone on campus.
My duties involved social media, photography, videography, marketing and more. I was KBS's storyteller. Now, that may sound like a hard job (and it was), but it also turned out to be the best job I've ever had. I had the opportunity to work with undergraduate and graduate students throughout the summer as I learned more about who they were and their research.
I had the chance to work with different levels of leadership on campus by attending specific meetings where my thoughts and opinions were valued. Every day was a new adventure. One day I would be at the Bird Sanctuary photographing for a blog post and the next day in the office editing a video for the website. That was one of the things I enjoyed most about being an intern for KBS – My duties were never the same and I always had opportunities for growth.
My entire experience as an intern was hands-on, which I loved. You can read and learn all you want in the classroom, but being given the opportunity to work side by side with professionals is an invaluable experience. I felt like I was more than an intern, because my work truly did have an impact.
So if you're thinking about applying for an internship with KBS, I would say do it! You will meet intelligent and amazing people, and work on projects that will have a positive impact on KBS and the community. KBS will teach you valuable lessons that you can apply to your professional career, and you will grow in ways you did not think imaginable. You will have the best time of your life!
Watch the video I produced about Jakob Nalley's research:
Sabrina Brown is a senior at Meredith College in Raleigh, North Carolina, majoring in Communication. She was the KBS Communications & Media Intern for the summer of 2016. To learn more about undergraduate programs at KBS, visit us online.