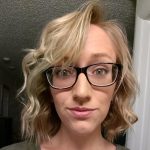 It's a common assumption that a person with a science degree is going to become a science researcher. But I've found that this isn't true—there are many students of science interested in other career paths, and many options available to them.
I've loved ecology since I was old enough to say "rainforest." My childhood coloring pages were of endangered species. Our family vacations were to national parks.
Years later, I worked summers as a field assistant to scientists, and fell in love with tallgrass prairies, floodplain forests, and Mojave scrub while I tromped around collecting data. I couldn't have wished for more perfect adventures.
"Ecologist" has always seemed like my clear calling. And sometime in the next year I'll have my Ph.D. from Michigan State to make it official.
The trouble is, I don't want to be an ecologist anymore. I've found something that excites me far more than doing ecological research: telling other people about it.
All throughout my childhood, I had watched Bill Nye "the Science Guy" and thought I should become a scientist. But Bill Nye spent his time thinking up cool demos that will get kids excited about science and teach something. He did not, as far as I know, publish scientific research papers. He's not a science researcher—he's a science communicator.
In today's world of so-called "alternative facts," science communicators are more important than ever. And I am thankful that I'll enter the science communication world with a science degree under my belt and a ton of great experiences teaching, mentoring, and writing from my time spent in graduate school at Michigan State University's campus and at the Kellogg Biological Station.
Scientists who are good communicators can be useful in all sorts of communication roles!
Science Teaching
Teaching is perhaps the most direct way to teach others about science, and there are tons of universities nationally (and globally!) where professors focus on teaching and mentoring students rather than their own research. I've had opportunities to teach biology to non-science majors on campus at MSU, and to teach ecology to biology majors here at the Kellogg Biological Station.
Science Writing
Whether freelancer or full-time staff writer, science writing jobs are a great way to connect the public with cool science and nature stories. A scientist has the advantage of a deeper understanding of the science they're reporting on—which means less chance for misinterpretations or over-selling of results.
It takes a solid understanding of how science works to be able to distill it into an interesting story for public consumption. At MSU, I've been able to attend numerous workshops about how to write science for a non-scientist audience. And at KBS, researchers are constantly encouraged to practice writing for the public on this very blog!
Science Outreach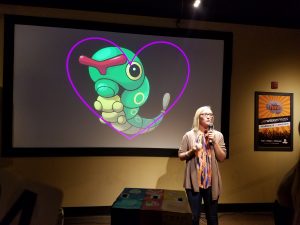 Places like museums and nature centers do a great deal of teaching in their own way. Scientists can become science teachers even if they aren't doing it in a classroom. Plus, museum-goers are some of the most attentive audiences since they're already in the door—they want to be there, and they're there to learn.
Through coordinated efforts by KBS, the MSU Graduate Women in Science, and my graduate program, I've participated in tons of science outreach events while earning my degree. I taught kids about antibiotic resistance while making bracelets at MSU Darwin Day with KBS grad Heather Kittredge, and volunteered at a handful of other science fairs around mid-Michigan. I've even given fun biology talks to the public at bars in Lansing (see picture at right)!
Science Policy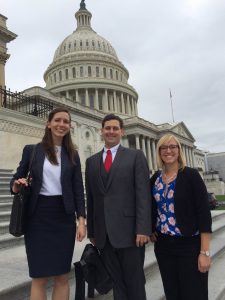 Our government writes the legislation that will protect and improve our nation. To do this effectively, they first need to know the answers to questions like: what will save an endangered species? Which chemicals aren't safe in drinking water? How we can most efficiently reduce carbon emissions? These are all questions that can be answered through scientific research, but scientists and politicians don't often cross paths.
Jobs at the intersection of science and public policy are absolutely critical for translating scientific findings into real-world action. I recently went to D.C. with a Graduate Student Policy Fellowship from the Ecological Society of America to learn more about these careers and try my hand at meeting with legislators.
Science is as much a way of thinking as it is a career path. My science training at MSU and KBS will stick with me regardless of which sector I end up in. For me, bringing the wonder of the natural world to people and teaching how to "think like a scientist" is rewarding and important work. For others, the science itself will remain their calling, which is great—you can't communicate science without science!
Anna Groves is a graduate student in Lars Brudvig's lab at MSU and is a visiting graduate student with Dr. Kay Gross at KBS.