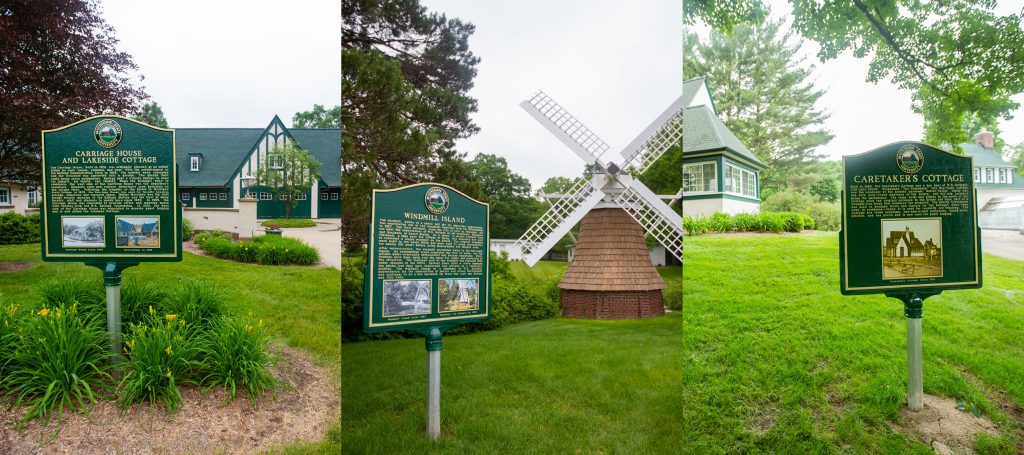 On May 21, three official historical signs were installed on KBS's campus, honoring the history of W.K. Kellogg's estate and educating guests.
The signs tell the stories of three places at KBS:
the Caretaker's Cottage
the Carriage House
Windmill Island
"These signs provide our visitors a glimpse of the past and a current perspective on how KBS is keeping W.K.'s legacy alive," said Nicole Kokx, Manor House Events Coordinator. "They capture moments in time which will last for years to come."
The signs were developed in 2017 as part of an intern project by Jackson Kennedy, funded by the Manor House endowment, in collaboration with KBS staff.
"I consider working on these signs to have been a great point of personal growth for me," said Kennedy. "I saw the challenges of the past and was able to relate them to how we can overcome the struggles of today."
You can give to support student internships and historic preservation online today. Watch the video below to learn more about the new signs, and make plans to visit us and see them in person!