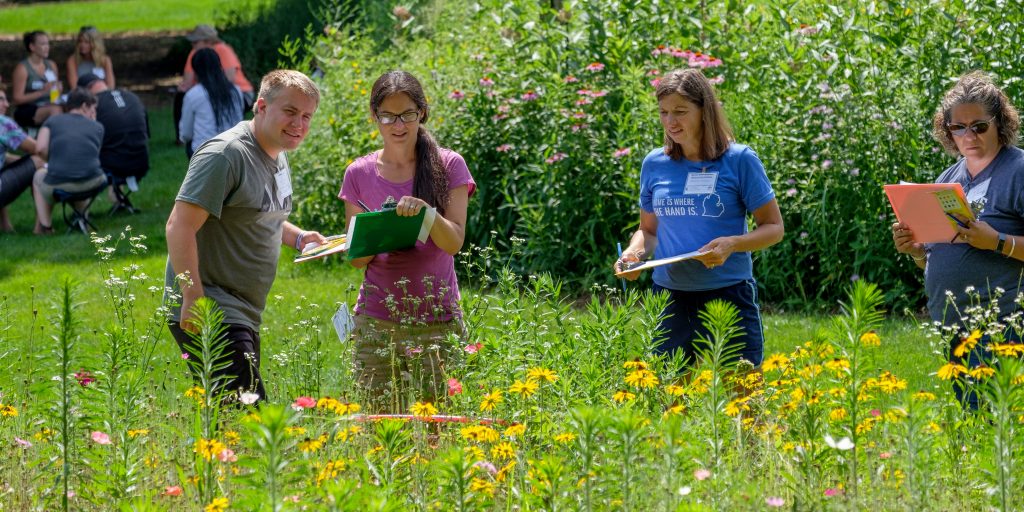 The W.K. Kellogg Biological Station has long been involved in offering professional development opportunities to held area educators to enhance their curricula with science-based, outdoor learning. Thanks to continued support from the National Science Foundation, researchers from KBS, Michigan State University and others will redouble efforts to understand the ways in which outdoor environments, particularly in urban areas, can be used for teaching and learning science.
The group has received a $2 million grant to work with elementary teachers and other educators, such as interpretive naturalists, in Detroit and Lansing, Michigan, to implement Next Generation Science Standards. They'll also examine how using areas outside the classroom for learning impacts students from high-poverty communities.
Gail Richmond, professor in MSU's Department of Teacher Education, is the study's principal investigator. Collaborators include Tali Tal from the Technion Israel Institute of Technology, the W.K. Kellogg Biological Station's Kara Haas, and Renee Bayer of MSU's CREATE for STEM Institute.
"We've been nurturing the Teaching Science Outdoors program at Kellogg Biological Station since 2014, and over 100 teachers from across Michigan have participated," says Haas. "I am extremely thankful to all the teachers who have participated over the years and gave feedback, ideas and encouragement to create a great program for elementary teachers. I am so excited to see TSO move to Lansing and Detroit Public Schools and for the opportunity to explore the Ebersole Center and Belle Isle Conservancy with these teachers."
The study will begin in 2020 and run through 2023. To keep up with the latest project updates, follow the Teaching Science Outdoors Twitter account.
Related articles
MSU leads $2 million grant on outdoor science learning | Aug. 23, 2019
Teaching Science Outdoors: A next generation approach for advancing elementary science teaching in urban communities | July 2, 2019