Development of land for agriculture and other purposes has turned once-vast areas of wildlife habitat into disconnected patches. Habitat corridors—strips of undeveloped land that link isolated habitats—have long been eyed as ways to boost biodiversity and help plants and animals thrive. Now, a study that's spanned decades offers evidence that the corridors do indeed help conservation efforts. And, those benefits are compounded year after year.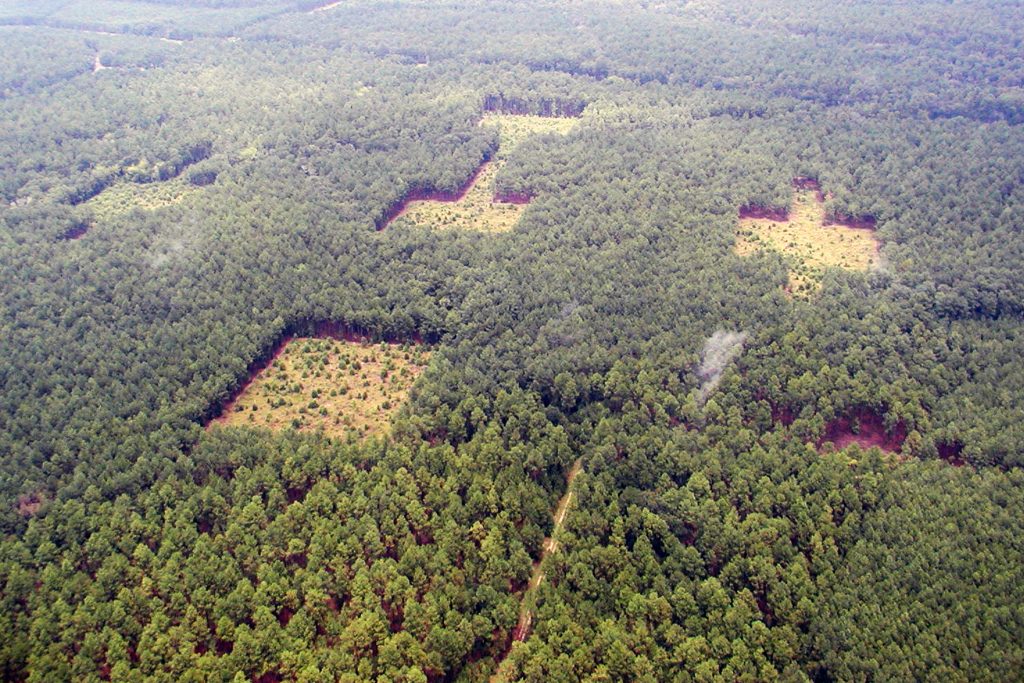 The study, conducted over 18 years at South Carolina's Savannah River Site, created plots restored to longleaf pine savanna, which was widespread in South Carolina before European settlers arrived. Ellen I. Damschen, conservation biologist at the University of Wisconsin, is the study's lead author. Nick M. Haddad, W.K. Kellogg Biological Station ecologist and director of the KBS Long-term Ecological Research program, or LTER, is a co-author. Lars Brudvig, fellow co-author, Michigan State University plant ecologist and KBS adjunct faculty member, was heavily involved in plant sampling for the project.
Damschen, Haddad, Brudvig and their colleagues inventoried more than 200 plant species in plots configured in three types of shapes: isolated squares, squares with thin strips extending out but leading nowhere, and squares with a thin strip connecting them (think: barbells). They found that the barbell-shaped plots – that is, ecosystems connected by a corridor – showed an increase in biodiversity.
Continuing gains
And the increase wasn't a one-time boost. Researchers saw year-after-year increases in plant biodiversity in the connected ecosystems as compared to the isolated plots; the barbell-shaped plots also showed a lower rate of extinctions. At the conclusion of monitoring for this study, the connected plots had 14% more species, and the growth in biodiversity appears primed to continue.
That fascinating finding—the compounding benefit to biodiversity—would not have been as evident in a shorter-term experiment. Says Haddad, "If we would have stopped this study after two, five, or 10 years, our story would have been completely different. Just as in the LTER, decades of data are needed to understand the true impact of landscape management."
Related articles
Connecting fractured habitats has long-lasting ecological benefits, study finds | Sept. 26, 2019
Connecting our dwindling natural habitats could help preserve plant diversity | Sept. 26, 2019
Habitat corridors increase plant diversity over decades | Sept. 26, 2019
Habitat fragmentation illustration | Sept. 26, 2019
New study finds connected habitats see increases in biodiversity | Sept. 27, 2019
Small strips of nature in just the right places can keep plants from going extinct | Sept. 27, 2019
If we connect fragmented habitat, new species will come, study shows | Sept. 27, 2019