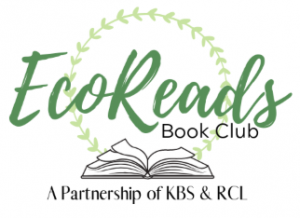 Members of the Richland-area community have a new way to combine a love of nature and reading. The W.K. Kellogg Biological Station has partnered with Richland Community Library to form the EcoReads Book Club, with the first event slated for mid-January.
The book club will feature a spring and autumn selection. Readers are invited to attend a book discussion as well as companion events focused on the subject matter of each title.
First in the series is "The Last Butterflies: A Scientist's Quest to Save a Rare and Vanishing Creature," by KBS ecologist Nick Haddad. Nick will visit the Richland Community Library to talk about the research that informed his book at a Meet the Author event at 7 p.m. Thursday, Jan. 16. The book discussion for "The Last Butterflies" is set for 7 p.m. Thursday, Feb. 6, at the library. Readers are invited to join KBS and Richland Library staff on a March 27 trip to the Frederik Meijer Gardens' butterfly exhibit.
The fall 2020 selection is "What the Eyes Don't See: A Story of Crisis, Resistance, and Hope in an American City," by Mona Hanna-Attisha.
For more information, visit Richland Community Library online, contact the library at (269) 629-9085, or contact KBS at (269) 671-2015.