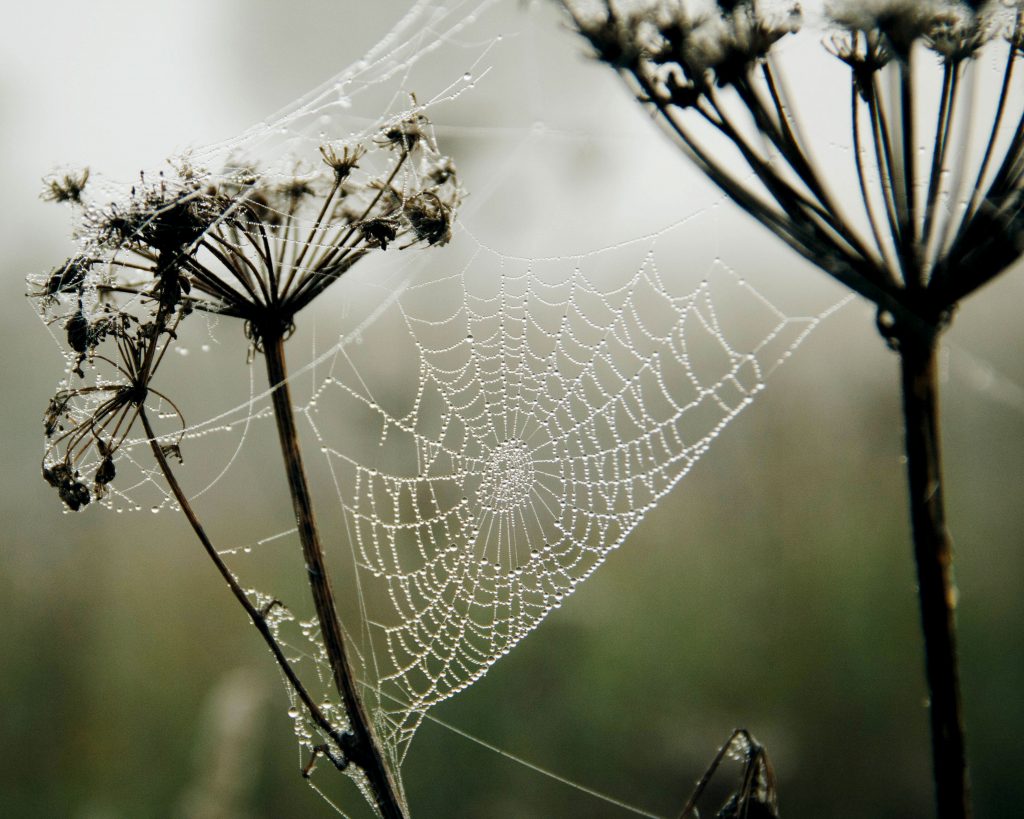 It's a familiar scene: A rainfall sweeps across the landscape and soaks the ground. Standing stalks that once supported flowers or fruit droop under the added weight. Less obvious is the microbial response when things get wet, which results in decomposition and the release of carbon dioxide.
But rainfall isn't the only agent of breakdown due to decomposition. It may not even be the largest.
A recent study from W.K. Kellogg Biological Station assistant professor Sarah Evans and colleagues suggests that non-rainfall moisture, or NRM—which includes fog, dew and high humidity—is a crucial contributor to plant decomposition across a variety of habitats. The team collected data from two sites in Namibia's Namib Desert (a hyper-arid desert) and one site in a restored tallgrass prairie in Iowa (mesic grassland), and created a model to estimate annual mass loss from rainfall and NRM using existing data from a site in Sevilleta, New Mexico (semi-mesic).
The study, recently published in the journal Ecosystems, found that including in non-rainfall moisture sources resulted in more accurate estimates of rates of decomposition rates and resulting levels of carbon release. A more complete understanding of these factors is important, as these are what we use to predict how much carbon dioxide is emitted naturally from the earth. These rates may change as levels of precipitation and other forms of moisture shift over the coming decades.
"This was a fun study because we got to scale up," Evans says. "We documented a surprising phenomenon – that microbes were decomposing plants by using dew and fog – but then we used models to show it's important on a larger scale.
"Usually scientists who take the measurements and those who build the models work separately, and our study benefited from having both sides on our team."