What if we could understand why crop yield varies within a field and between years? Not only is it possible, it's been done.
Bruno Basso, MSU Foundation professor of earth and environmental sciences, and postdoctoral research fellow, Rafael Martinez-Feria, laid out the latest work in their multi-year project in an article recently published in Scientific Reports.
"First, we wanted to know why — and where — crop yields varied from year to year in the corn and soybean belt of the U.S.," Basso says. "Next, we wanted to find out if it was possible to use big data to develop and deploy climate-smart agriculture solutions to help farmers reduce cost, increase yields and limit environmental impact."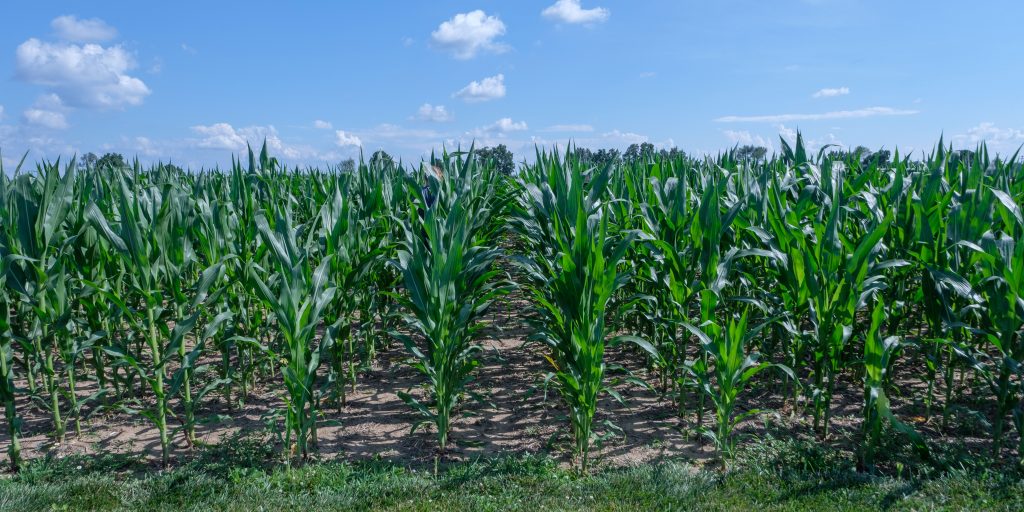 Changing the way fields are managed
After finding that soil makeup alone could not explain variation in crop yields from year to year, Basso and Martinez-Feria looked to a trove of satellite, drone, aircraft and sensor data to help explain year-to-year yield variation in a given area experiencing extreme weather.
What they found is that a combination of factors—topography, weather and soil—has an outsized impact on how crop fields respond to weather extremes in unstable areas. Terrain variations, such as depressions, summits and slopes, create localized, areas where water stands or runs off. Those areas comprise the majority of unstable zones identified by Basso's team.
The study is the first to precisely quantify soil and landscape features, as well as spatial and temporal yield variations, in response to climate variability across 80 million acres of the U.S. Midwest. It is also the first to use big data to identify areas within individual fields where yield is unstable.
"These findings allow farmers to make better decisions to improve yield, reduce cost and improve environmental impact," says Basso. "Digital agriculture can really change the way fields are managed."
Related articles
Big data helps farmers adapt to climate variability | Feb. 27, 2020
Video: How Michigan State helps farmers grow "more food, more sustainably" | Feb. 27, 2020