The annual Southwest Michigan Cultural Membership Exchange—SMCME—program has been postponed the reciprocal membership month originally scheduled for May 2020.
Organizations of the SMCME include the Air Zoo, Binder Park Zoo, Gilmore Car Museum, Kalamazoo Nature Center, Kalamazoo Institute of Arts, and the Kellogg Biological Station Bird Sanctuary and Manor House.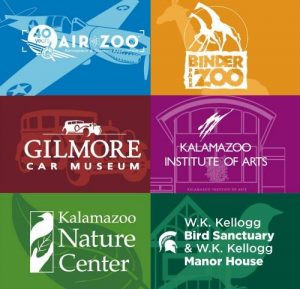 "As we continue to navigate the uncertainties as a result of COVID-19 and to best support our members, our organizations have decided it is in everyone's best interest to postpone our May cultural exchange," says Sarah Carroll, KBS community relations coordinator.
During the reciprocal membership month of May, guests typically can present their valid membership card and photo ID from any of these organizations to enjoy free admission at any of the other six destinations.
"This is one of our favorite collaborative efforts, and we know our members will miss this popular opportunity in May, but we will evaluate the situation as it evolves to hopefully announce a rescheduled date as soon as possible," Carroll adds.
"We are looking forward to seeing you as soon as we can open, and we thank you for your support."
Please visit swmimemberexchange.com for updates and rescheduling information.