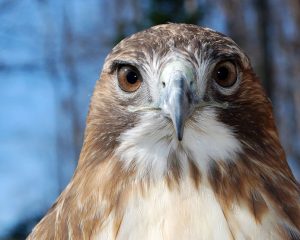 The W.K. Kellogg Bird Sanctuary was feeling the love last Tuesday, May 5. A special day of giving intended to fill needs created by the COVID-19 pandemic, #GivingTuesdayNow was an opportunity for the Sanctuary to highlight the challenges of caring for resident birds during a time of sharply decreased revenue.
After getting the word out via social media, email, and an appearance on the evening news, friends of the Sanctuary came together May 5 to donate more than $1,500 to the bird care fund. Donations will be used to purchase food, supplies and medication to care for the Sanctuary's resident birds, which have been injured and are unable to survive in the wild.
Trails remain open to visitors at the Sanctuary, though buildings—including restrooms—are closed. We welcome your visit during normal operating hours, daily from 9 a.m. to 5 p.m. Make sure to plan your trip with building closures and social distancing guidelines in mind.
The Sanctuary is still accepting gifts for bird care. We greatly appreciate the support!