Know a young person with an interest in science and the natural world? Children ages 9-14 are invited to spend some time this spring Exploring with Scientists from the W.K. Kellogg Biological Station.
About
Exploring with Scientists, an online series, connects upper elementary and middle school students with graduate students conducting ecological research at the Station. Each of the three programs, which will be held on Zoom, will focus on a certain type of animal or insect and touch on how scientists collect data in the field. Participants will be able to submit questions related to natural history, research and science careers.
The series is free, and sessions take place on Thursdays from 10 to 11 a.m. Registration is required to access the interactive Zoom meetings. Sessions also will be streamed via Facebook Live on the Kellogg Bird Sanctuary page. The presenters, Elizeth Cinto-Mejía, Kyle Jaynes and Alice Puchalsky, are Michigan State University graduate students who are conducting research at KBS.
Schedule
Register for each individual program to receive secure meeting details. Questions? Contact the Kellogg Bird Sanctuary at birdsanctuary@kbs.msu.edu or (269) 671-2510.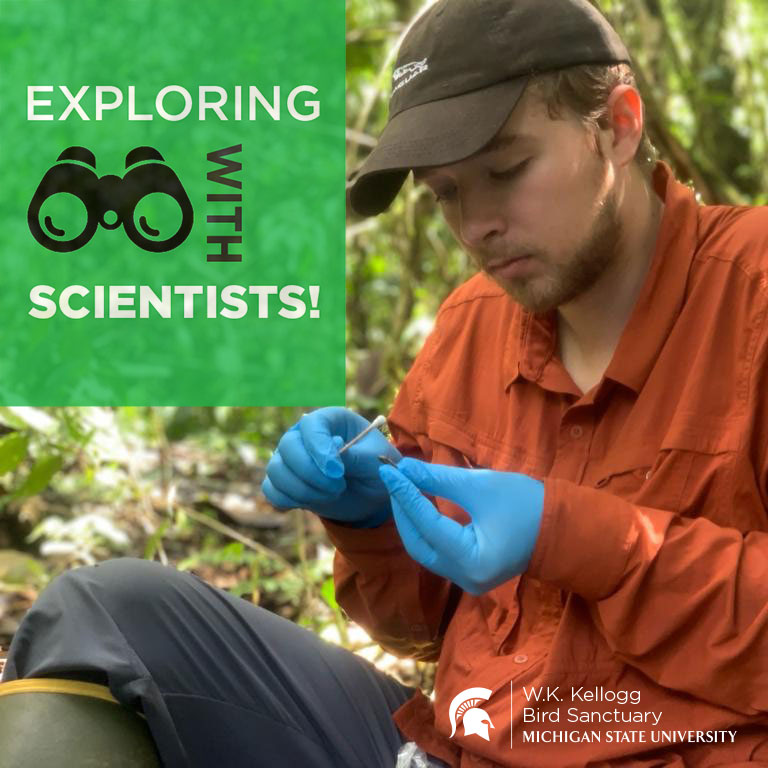 April 8—How do some frogs avoid extinction?
Join Kyle Jaynes to learn about the field of herpetology.
Grow your knowledge of amphibians and reptiles and find out what's being done to increase their populations, and how some species avoid extinction. Register.
April 22—Do birds avoid noisy habitats?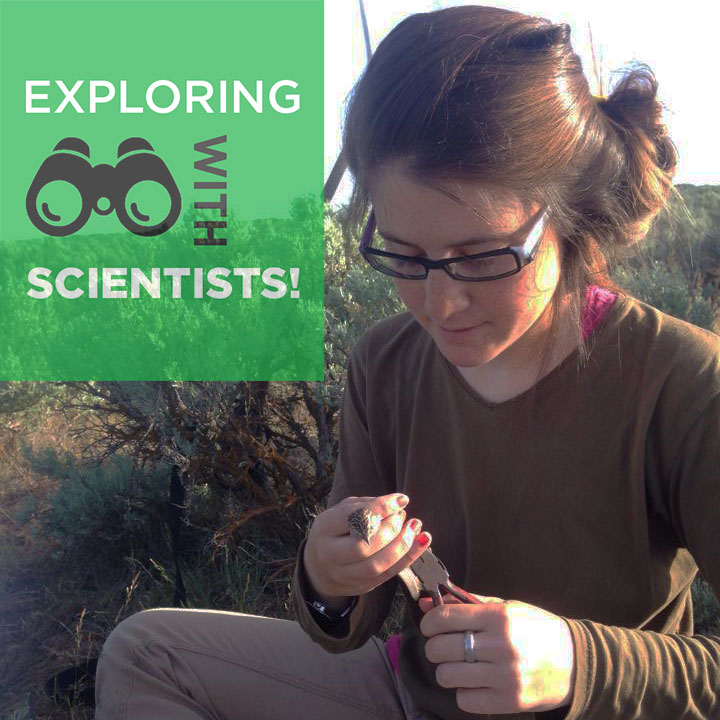 Join Elizeth Cinto-Mejía in discovering ornithology.
Learn about bird conservation and learn about how noise pollution affects birds, including whether birds tend to avoid noisier environments. Register.
May 6—Where do moths carry pollen?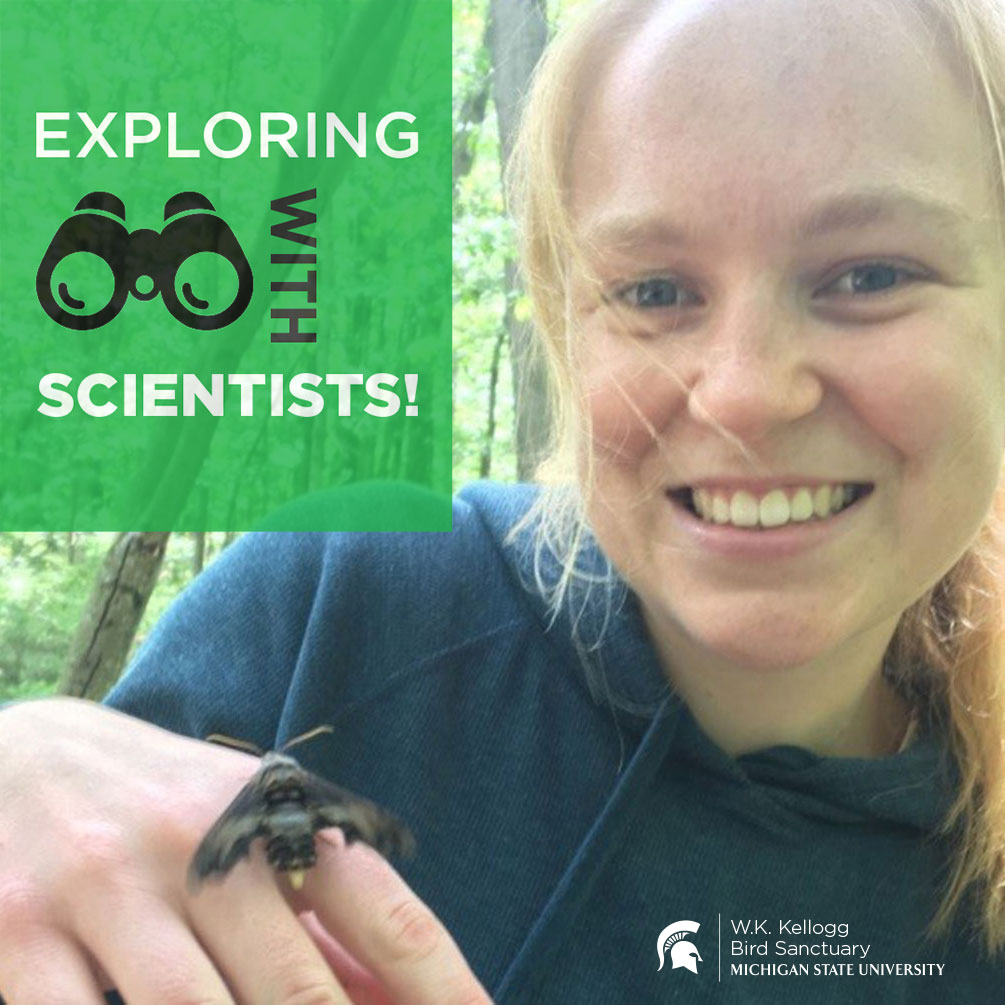 Join Alice Puchalsky in exploring the Lepidopteran world.
Learn about how moths interact with their environment, about their important role as pollinators, and how scientists are working to conserve them. Register.