The trails at the W.K. Kellogg Bird Sanctuary will have a new storyline for families this spring, in partnership with the Richland Community Library.
About
Starting in March, pages from a storybook will be posted along the Sanctuary's paved path for families to read as they walk. There also will be self-guided activities that complement the story's themes and a reading list at the Richland Community Library to learn even more and practice reading skills.
The stories and activities will be updated every two months and are open to all during normal operating hours with the cost of admission (free to members).
Story themes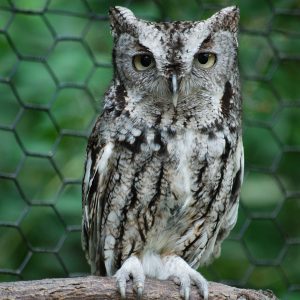 March-April—Owls!
Story title: "Whobert Whover, Owl Detective," written by Jason Gallaher, illustrations by Jess Pauwels.
Activities: Scavenger hunt, owl facts near Birds of Prey area.
Take home: Owl coloring pages.
May-June—Frogs!
Story title: "Jump, Frog, Jump!" written by Robert Kalan, illustrations by Byron Barton.
Activities: Frog life cycle facts by the water garden and more.
Take home: Frog life cycle wheel.
Questions? Contact the Kellogg Bird Sanctuary at birdsanctuary@kbs.msu.edu or (269) 671-2510.