The W.K. Kellogg Biological Station community is excited to welcome Dr. Cinnamon Mittan, who has joined the Fitzpatrick Lab as a postdoctoral research associate.
Cinnamon Mittan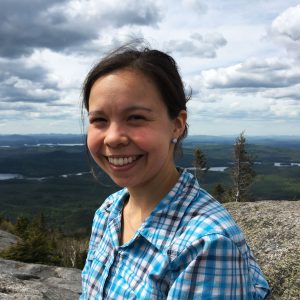 Cinnamon Mittan comes to KBS from Cornell University, where she earned a doctoral degree in ecology and evolutionary biology. She also holds a bachelor's degree in biology from Duke University. Some of her research interests include genetic rescue, rapid evolution, conservation genomics and conservation policy.
Cinnamon's been exploring the lands and facilities at KBS during her first few months here and likes visiting the Pasture Dairy Center's milking room. She says, "I love the robotic milking facility, and have already been three times."
In her spare time, she enjoys playing the bass clarinet. She recently joined the Cereal City Concert Band, which has a number of upcoming winter and spring concerts.
Welcome, Cinnamon. We're so glad to have you here!