Date/Time
Date(s) - 06/26/2018 - 06/28/2018
8:00 am - 4:00 pm


Download Event iCal
Location
Auditorium (312)
Categories
Resources from Sessions (link will open a google folder with additional folders organized by session title)
List of Participants (coming soon!)
The Natural History of NOW!
Who: K-12 teachers
When: Tuesday-Thursday, June 26-28, 2018 8am – 4pm
Where: Auditorium, Kellogg Biological Station, 3700 East Gull Lake Dr., Hickory Corners, MI 49060
SCECHs: June 26 6 hours, June 27 6 hours, June 28 5 hours
Compensation: stipend of $75/day
We are excited to announce the 2018 KBS Summer Institute will feature several new sessions featuring NGSS aligning content in the fields of ecology and evolutionary biology! This summer we will feature new lesson plans and activities with focal species from ants, bees, turtles and f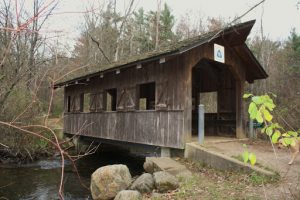 ungi to an underwater robotics session and a session covering physical computing projects. We will also have a session focused on bringing evidence of human evolution into the classroom and a plenary talk by Jeff Conner featuring his research in the rapid evolution of agricultural weeds. If you join us for the summer institute you will also get the chance to spend an entire day exploring the Kellogg Experimental Forest and hearing from MSU researchers about the work they are doing at the forest! It should be an exciting field trip!
If you are interested in presenting at the workshop please contact Heather Kittredge (kittred8 at msu.edu), Lana Bolin (lanagbolin at gmail.com) or Meredith Zettlemoyer (zettlem2 at msu.edu) for more information. If you do not have a completed lesson plan, but have a new and excited idea you want to run by other teachers, you can sign up for a lightening talk. These 5-10 minutes talks are the perfect opportunity to participate without having to commit to a 1 hr session. Please let us know if you have an idea for a lightening talk, we are really hoping teachers will get involved in this portion of the workshop!
The KBS K-12 Partnership is a joint effort among KBS scientists, MSU College of Education faculty, and science teachers and administrators in southwest Michigan school districts. Since 1999 the partnership has been supported by grants from the National Science Foundation, including awards from the Long-Term Ecological Research Program (DEB), the Teacher Retention and Renewal Program (EHR), awards from the NSF GK-12 Program (EHR), and the NSF Math and Science Partnership. The partnership provides teachers in-depth exposure to research topics in environmental science and training to teach inquiry-based science at the elementary and secondary levels.
Major elements of the KBS K-12 Partnership program are:
Professional development opportunities for teachers and graduate student fellows that focus on providing inquiry-based approaches to learning about and effectively teaching science in the K-12 classroom.
Providing opportunities for K-12 teachers in other programs at KBS and MSU; including serving as mentor teachers for undergraduates studying to be teachers and Research Experiences for Teachers (RET) positions in faculty labs.
Creating new opportunities for K-12 teachers and MSU faculty and students to work together to deepen and improve the way science is taught and communicated in our community.
Learn more about K-12 teacher and student resources and experiences!
Lodging: KBS does not have any available lodging this year.  Gull Lake Inn is the closest hotel to KBS.  Hotels in Battle Creek and Kalamazoo are also an option, with about a 30 minute commute to KBS.