Date/Time
Date(s) - 03/25/2019
7:00 pm - 9:00 pm


Download Event iCal
Location
Auditorium (312)
Categories

Click here to watch the recording of Dr. Haddad's talk. 
Thank you to all who joined us!
Dr. Nick Haddad, MSU Professor W. K. Kellogg Biological Station and Department of Integrated Biology, will discuss:
the causes of butterfly decline (including of three endangered butterflies in Michigan)
the research and science behind butterfly recovery
the search for the rarest butterfly in the world!
During the talk Haddad will explore topics from his upcoming book of the same title, as well as insights into the effects of human activity and environmental change on the planet's biodiversity.
Haddad arrived to KBS in 2017, and is the leader of our Long-term Ecological Research experiment to study effects of land use intensity on agricultural systems. For the past two decades, he has studied some of the rarest butterflies in the world. One, the St. Francis' Satyr, lives only on one army base and mainly within artillery ranges. Another, Miami Blue, lives on small, remote islands west of Key West. His experimental research on the rarest butterflies has advanced methods for restoration and recovery. Michigan is a natural place for new phases of his research, as we are home to three endangered butterfly species.
Enjoy coffee, tea and delicious locally sourced desserts provided by the KBS Conference Center. A cash bar featuring house wines and Michigan craft beer available prior to the event.
Doors open at 7 p.m., talk from 7:30-8:30 p.m. Registration is now closed and we are expecting a record attendance.  Please join us via the live stream!
Can't attend in person?  Join us for for the live stream via YouTube.  Please register to receive more information and a direct link to the evening's live stream.
Register is now closed.
---
Visit these informational booths before and after the talk to learn more!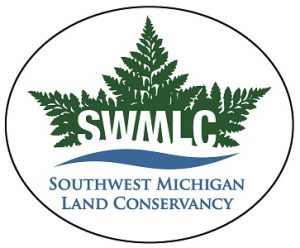 ---
Past Dessert with Discussion Presenters
At MSU's Kellogg Biological Station green is more than a school color. You can help us be sustainability responsible for this event by:
Carpool or ride your bike to the event.
Traveling from a distance, watch the live stream instead.
Reduce food waste by taking smaller portions and going back for seconds if needed.
Thank you for being part of this commitment!