Date/Time
Date(s) - 10/15/2020
7:00 pm - 8:30 pm


Download Event iCal
Categories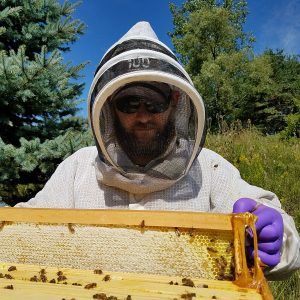 What do honeybees and U.S. military veterans have in common? More than you might think.
Join us online at 7 p.m. on Thursday, October 15 via a Zoom Webinar as we welcome Dr. Adam Ingrao, agricultural entomologist and Michigan State University Extension's veterans' liaison, at the next Dessert with Discussion event.
Dr. Ingrao with talk about the Heroes to Hives program, which aims to address veterans' financial and personal wellness via professional training and community development centered around beekeeping.
He'll discuss:
The current status of the US beekeeping industry.
Efforts to address honey bee decline.
The historical relationship between veterans and beekeeping.
How Heroes to Hives trains veterans to become beekeepers, supports veterans' health, and how program alumni are training the next generation of beekeepers.
In this Zoom Webinar format you'll be able to hear and see the presenter on your computer and ask your questions by typing into the Chat.
REGISTER HERE for the Zoom Link
Direct questions to communityrelations@kbs.msu.edu or (269) 671-2015.

Dr. Adam Ingrao is the Veteran's Liaison for Michigan State University Extension and an Agricultural Entomologist. An Army veteran and nationally recognized veteran's advocate, Dr. Ingrao has led efforts to connect veterans with career and wellness opportunities within the agricultural sector. He is the founder and instructor of the MSUE Heroes to Hives program, and the former director of two nonprofits serving farmer veterans in Michigan, the Veterans in Agriculture Network and the Farmer Veteran Coalition of Michigan. His honors include the MSU Plant Science Fellowship, National Science Foundation Fellowship and the US Fruit and Vegetable Industries 40 leaders in agriculture under 40 award (40 Under 40). He holds a BS in Agriculture and Environmental Plant Science from California Polytechnic State University and a PhD in Entomology from Michigan State University.
The Heroes to Hives program is a one-of-a-kind initiative that offers training in keeping hives of honeybees (Apis mellifera) while also creating a sense of community and camaraderie that many veterans lose after leaving active duty. Since 2016, 926 military veterans and their spouses have received training through the program. Heroes to Hives instructional apiaries are housed at the W.K. Kellogg Bird Sanctuary and in Escanaba, Newberry, Canton, Lake City and Lansing, Michigan.
Past Dessert with Discussion Presenters
Dessert with Discussion is a free lecture series that aims to connect the KBS and MSU research community with our local community.
---
Thank you to our event sponsors,
GreenStone Farm Credit Services, Kalamazoo Bee Club and Kalamazoo Area Wild Ones!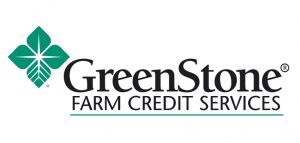 Visit our the websites and social media accounts of our program partners
to learn more about their organizations and services!
GreenStone Farm Credit Services
Kalamazoo Valley Community College Food Innovation Center