Date/Time
Date(s) - 11/16/2021
4:30 pm - 6:00 pm


Download Event iCal
Categories
KBS K-12 Partnership Fall Workshop Series: Connecting and Restoring Landscapes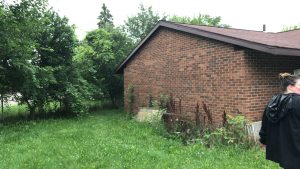 Who? Michigan-based K-12 teachers
Where? Online via zoom
When? 4:30pm-6:00pm EST
Thursday, November 11th, Session 1
Tuesday, November 16th, Session 2
Thursday, November 18th, Session 3
What? A series of 3 after school sessions, register for 1, 2 or all 3 sessions*
Compensation: $25/session for synchronous participation
The W.K. Kellogg Biological Station K-12 Partnership presents an after-school, professional development series for K-12 teachers and educators. Join us this fall to talk about connecting and restoring landscapes! We live in an increasingly fragmented environment, largely due to human disturbance. What do heavily impacted landscapes look like and how do they support wildlife? What are the impacts of restored landscapes, on people and wildlife? How do wildlife use fragmented landscapes that are connected, and what are the principles we need to understand to implement a restoration project? 
Join us (for 1, 2 or all three sessions) to explore ideas for connecting and restoring landscapes, from your schoolyards to communities. 
*synchronous participation is encouraged but please register to receive recordings if you are unable join at the scheduled time.Session recordings will be available to registered participants. 
Session presenters and titles:
Session 1, Nov. 11 Restoration Ecology with Dr. Lars Brudvig
Session 2, Nov. 16 Schoolyards and Community-based Restoration – Healthy students, healthy landscapes with Kara Haas, Jenny Brenneman
Session 3, Nov. 18 Birds and Noisy Habitats with Elizeth Cinto Mejia and Understanding population fragmentation can direct restoration initiatives with Kyle Jaynes
Elizeth Cinto Mejia: Birds and Noisy Habitats 
Noise pollution is an invisible pollutant that can alter the abundance of some of the animals that surround us. Many organisms like birds and insects vocalize to communicate with each other. For example, during breeding season, male birds use their songs to attract a female and produce offspring. In this lesson, students will explore how they can answer the question "Do birds avoid noisy habitats?" through data interpretation and think critically about their surroundings.
Kyle Jaynes: Understanding habitat fragmentation and connectivity with populations.
Habitat fragmentation is a large source of biodiversity loss for many species of organisms, but it does not affect all of them the same. Using DNA as a technique to study the past history of populations ("gene flow"), we can understand how fragmenting habitats impacts different species. In this activity, students will learn how we can use DNA techniques to understand populations, and compare examples of DNA patterns in different organisms to determine how fragmenting a landscape affects each member of the community.
Speaker Bios:
Lars Brudvig, Associate Professor of Plant Biology, Michigan State University, https://brudviglab.plantbiology.msu.edu/ 
Kyle Jaynes & Elizeth Cinto Mejia – Check out the recent "Meet the Fellows Blog"!
Jenny Brenneman is a EuroAmerican mother, creator, environmental educator and community-based restoration ecologist who cares for her family and 5 acres of Kalamazoo River floodplain in southwest Michigan and strives to build and strengthen connections between and among human and natural communities in the Great Lakes Region.
Kara Haas is a doctoral student in science education at Michigan State University and the K-12 Partnership Coordinator for the Long-term Ecological Research Program at MSU's Kellogg Biological Station (KBS LTER). In her work and research she supports teachers in exploring outdoor spaces and developing meaningful learning experiences for their students. Michigan and the Great Lakes region are home, where she can be found birding, camping, gardening and reading with her family. Connect: @KaraHaaSciEd and karahaas.org 
Misty Klotz – coming soon!
Send questions to the KBS K-12 Partnership team! k12partnership (at) kbs.msu.edu
Join our mailing list to keep up to date on K-12 Partnership happenings!
KBS K-12 Partnership offers professional development in science teaching! Learn more about the KBS K-12 Partnership.
The KBS K-12 Partnership is funded through the KBS Long-term Ecological Research (LTER) and the Michigan State University Graduate School
New to the Partnership? Learn more here.