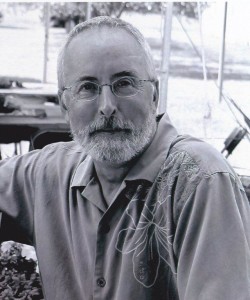 Professor Emeritus, Dept. of Intergrative Biology
Ph.D. Michigan State University, 1980
W. K. Kellogg Biological Station
Michigan State University
Hickory Corners, MI 49060
Phone: (269) 671-2216
Fax: (269) 671-2104
Email: Mittelbach@kbs.msu.edu
Research Interests
I am interested in the evolution and maintenance of biodiversity (the variety of life), and in particular, what determines species diversity at different spatial scales.
I retired from MSU in May 2018 and am now Professor Emeritus at KBS.  My last major activity as a professor was to finish a second edition of my textbook in Community Ecology, which is now co-authored with Brian McGill (U. of Maine) and was published by Oxford University Press in 2019.  The book is available in hardcover and paperback through Oxford University Press, Amazon and other retailers.  Paperback price around $50 US.
Textbook in COMMUNITY ECOLOGY
About the Book
Community ecology has undergone a transformation in recent years, from a discipline largely focused on processes occurring within a local area to a discipline encompassing a much richer domain of study, including the linkages between communities separated in space (metacommunity dynamics), niche and neutral theory, the interplay between ecology and evolution (eco-evolutionary dynamics), and the influence of historical and regional processes in shaping patterns of biodiversity. To fully understand these new developments, however, students continue to need a strong foundation in the study of species interactions and how these interactions are assembled into food webs and other ecological networks. This new edition fulfills the book's original aims, both as a much-needed up-to-date and accessible introduction to modern community ecology, and in identifying the important questions that are yet to be answered. This research-driven textbook introduces state-of-the-art community ecology to a new generation of students, adopting reasoned and balanced perspectives on as-yet-unresolved issues.
Applied aspects of community ecology (e.g., invasive species, community restoration) are treated throughout the book as natural extensions of basic theoretical and empirical work. Theoretical concepts are developed using simple equations and there is an emphasis on the graphical presentation of ideas. Each chapter includes a summary.
Mathematical models and graphs presented in the book (e.g., predator-prey, Lotka-Volterra competition and resource competition, trophic dynamics) are available in dynamic form on a companion website for the second edition at  http://communityecologybook.org/ . On this website, readers can vary model parameters and view the ensuing model dynamics, which is a helpful learning tool for students and teachers alike. Instructors using the text also can download figures and artwork as zip files from the Oxford University Press website   https://global.oup.com/booksites/content/9780198835868/ .
Table of Contents
1. Community ecology's roots
Part I
The Big Picture: patterns, causes, and consequences of biodiversity
2. Patterns of biological diversity
3. Biodiversity and ecosystem functioning
Part II
The Nitty-Gritty: species interactions in simple modules
4. Population growth and density dependence
5. The fundamentals of predator-prey interactions
6. Selective predators and responsive prey
7. The fundamentals of competitive interactions
8. Species coexistence and niche theory
9. Beneficial interactions in communities: Mutualism and facilitation
Part III
Putting the Pieces Together: food webs, ecological networks and community assembly
10. Species interactions in ecological networks
11. Food chains and food webs: Controlling factors and cascading effects
12. Community assembly and species traits
Part IV
Spatial Ecology: metapopulations and metacommunities
13. Patchy environments, metapopulations and fugitive species
14. Metacommunities
Part V
Species in Changing Environments: ecology and evolution
15. Species in variable environments
16. Evolutionary community ecology
17. Some concluding remarks and a look ahead
Last Updated on 10 December 2018
Join us on Twitter, Facebook, YouTube, and Flickr!