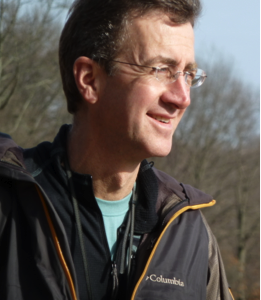 Professor of Ecosystem Ecology & Biogeochemistry
Ph.D. University of California, Santa Barbara 1994
Phone: (269) 671-2231
Email: hamilton@msu.edu
Research Interests
My principal research interests involve ecosystem ecology and biogeochemistry, with particular attention to aquatic environments and the movement of water through landscapes. I am especially interested in running waters, wetlands and floodplains because they represent an interface between aquatic and terrestrial ecosystems that is often biologically diverse and productive. I also like to consider ecosystem processes at the landscape or watershed scale, and I prefer to do research that contributes to our understanding of environmental problems or improves our ability to manage ecosystems. In recent years I have increasingly conducted research on agricultural ecology and the sustainability of crop production for food and biofuel.
I believe that to understand how ecosystems work, we frequently need to integrate approaches from varied disciplines such as geology, chemistry, remote sensing, and hydrology as well as ecology. Therefore I encourage multidisciplinary investigations that seek to improve our understanding of ecosystems and environmental problems. Stable isotopes are one of my favorite tools for ecological investigations.
I am presently devoting much of my time to agricultural ecology and the study of various aspects of aquatic ecosystems in southern Michigan, including wetlands, streams, lakes, and watersheds. I also work on tropical ecosystems in South America and dryland river ecosystems in Australia.
For the foreseeable future I am splitting my time between MSU and the Cary Institute of Ecosystem Studies in New York, where I am one of their Senior Scientists.
My lab website (see link above) has detailed descriptions of research programs as well as publications.