Visiting Scholars from around the world are an important part of the KBS Research community. We welcome researchers from other institutions (or MSU) to be in residence at KBS as Visiting Scholars for short (1-2 week) or longer term (up to a year) stays.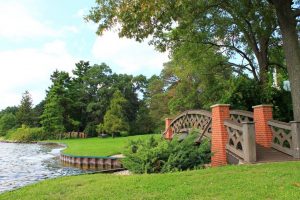 KBS can provide Visiting Scholars with office and research space. We also have housing on site that can be made available to Visiting Scholars (at a modest cost) and can accommodate individuals, couples or small families. All KBS Visiting Scholars are hosted by a KBS resident faculty member who will make sure that they have the research and office facilities they need and the opportunity to participate in the academic life at KBS, including weekly seminars and educational and outreach programs.
We especially encourage faculty from other institutions who are interested in doing part or all of a sabbatical at KBS to contact any of the Current KBS resident faculty or the KBS Director to discuss their options at KBS. We do not currently have fellowship funds for sabbatical visitors, but opportunities for funding can be discussed with the host faculty member or the KBS Director.
Download this PDF for more information on how to apply to be a Visiting Scholar at KBS.