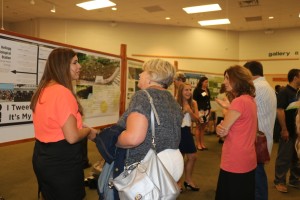 Interns play a valuable role in the development and implementation of initiatives vital to the mission of KBS.  The KBS Internship Program provides part-time (20+ hrs/week) professional experiences for students in a wide range of disciplines.
All KBS internship positions provide a $2500 stipend plus FREE room and board at KBS!
To complement the internship learning experience, interns are required to take a course at KBS and participate in weekly professional development seminars during the summer.  Please note that interns are responsible for covering their MSU tuition for the course(s) taken.
Check out what Lindsay Mensch (MSU, Professional Writing/English) had to say about her KBS internship experience!
 If you have questions about the program or application process, please email KBSsummer@kbs.msu.edu.
Applications now are closed, please check back in December for Summer 2020 information!
Important Program Details
Summer Internship Info & Forms
Summer 2019 Internship Positions
How to Apply