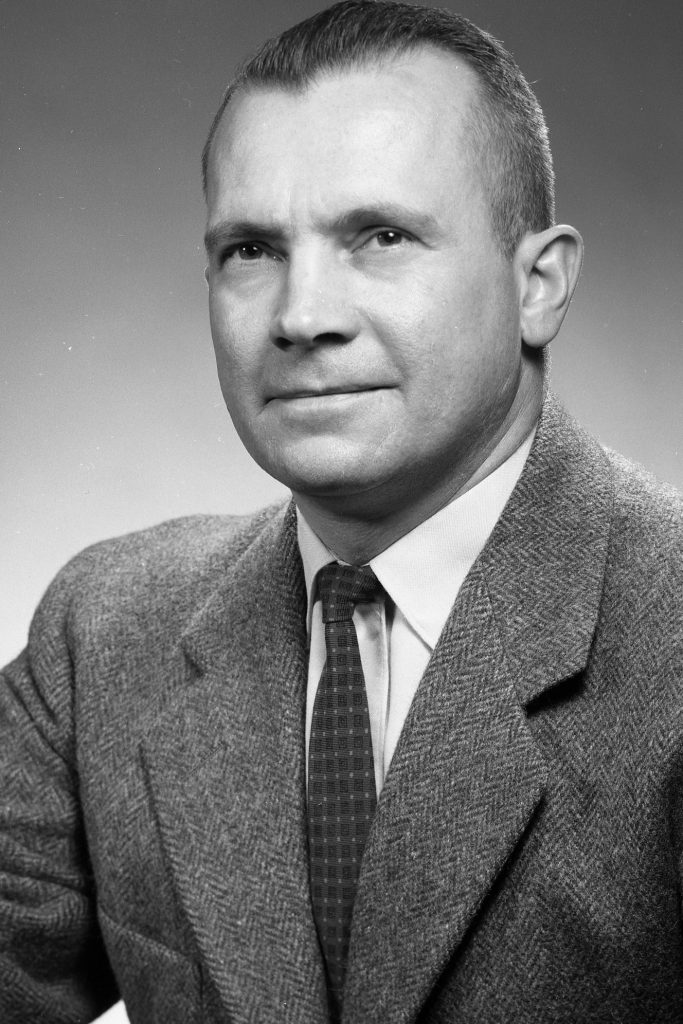 The W.K. Kellogg Biological Station community is saddened to share that George H. Lauff, KBS's first year-round resident director, died Wednesday, Aug. 7, at age 92
George Lauff came to study at MSU but was only able to stay for one year before he was drafted, serving in the Philippines. He returned to campus to complete a B.S. in 1949, followed by an M.S. in 1951. Lauff earned his Ph.D. from Cornell in limnology, the study of fresh water, and minored in oceanography and invertebrate zoology. In 1964, he joined the MSU faculty as director of the W.K. Kellogg Biological Station, a post he held until returning to academic duties and special projects in 1989.
A lasting legacy
Lauff left a great legacy as director that continues today through the George H. Lauff Scholarship Fund, which he established in 1990 to fund KBS student scholarships, supporting the research of both undergraduates and graduate students at KBS. The Lauff Fund was the first endowed scholarship at KBS, and it is still the largest source of scholarship funding for KBS students.
In October 2013, colleagues, friends and students from around the U.S. gathered to celebrate 50 years of aquatic ecology research at KBS. Under Lauff's leadership, KBS became an internationally known center for basic ecological study relevant to emerging environmental issues, particularly aquatic ecology.
A symposium held for the event provided the opportunity for former students and faculty to reflect on how their time at KBS affected their careers. Ken Cummins, an early hire at KBS, noted that Lauff created an environment where there was the "freedom to develop scientific inquiry" that promoted interdisciplinary research. Former students spoke about how a focus on basic research and an appreciation for application to environmental problems has made KBS a special place for graduate training.
In 2017, the KBS community celebrated both 90 years since W.K. Kellogg donated the first lands that became KBS, as well as George Lauff's 90th birthday.
Services and remembrances
A memorial service is planned for 1 p.m. Tuesday, Oct. 1, at the Staffan-Mitchell Funeral Home, 901 N. Main St., in Chelsea, Michigan. Contributions in Lauff's memory may be made to the G.H. Lauff Scholarship Fund, Michigan State University, 535 Chestnut, Room 300, East Lansing, Michigan, 48824-1005.
Lauff will be remembered fondly by many at KBS, and we share in our condolences to his friends and family.