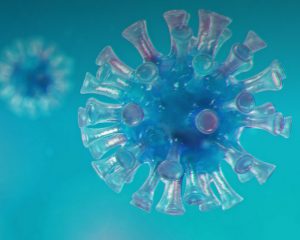 Note: This article contains outdated information. For the latest KBS information related to COVID-19, visit kbs.msu.edu/covid19.
The W.K. Kellogg Biological Station is working to prevent the spread of COVID-19, the disease caused by the novel coronavirus. This post will be updated as new information arises.
For the latest information from Michigan State University, visit msu.edu/coronavirus.
The State of Michigan Department of Health and Human Services hub for information on COVID-19 can be found at michigan.gov/coronavirus.
Students, staff, faculty and volunteers who feel ill should stay home and follow the instructions offered by the Centers for Disease Control and Prevention.
Update, March 25, 2020: KBS faculty, staff, students and volunteers should abide by Gov. Gretchen Whitmer's March 24, 2020, executive order, in which Michigan residents are directed to "to remain at home or in their place of residence to the maximum extent feasible," through 11:59 p.m. Monday, April 13.
Courses and seminars
KBS is hosting two courses this semester. Both have moved to online formats effective immediately.
Information on KBS seminar and brown bag postponements or cancellations will be noted on the seminar webpage.
Public events
KBS has canceled or postponed public events scheduled through Monday, April 20.
Update, March 25, 2020: KBS in-person public events are canceled indefinitely. Additional details will be added to individual events on the KBS events calendar as they become available.
Notably, the Kellogg Bird Sanctuary field ornithology course that was scheduled to begin March 17 has been postponed. The Thursday, March 26, Dessert with Discussion event featuring the Heroes to Hives program has been postponed and rescheduled for Thursday, Oct. 15, 2020.
Questions about upcoming events can be sent to communityrelations@kbs.msu.edu.
Volunteers
Volunteers are asked to not report to volunteer shifts until further notice, and to watch email for communication from their volunteer coordinator.
Sanctuary trails and grounds

To prevent the spread of COVID-19, we've canceled or postponed in-person events indefinitely and all facilities, including restrooms, are closed. However, the Sanctuary trails remain open daily between 9 a.m. and 5 p.m. as long as visitors follow social distancing and safety guidelines.
What you can do
Wash your hands vigorously and often with soap and water for at least 20 seconds. If water is not available, use an alcohol-based hand sanitizer (containing at least 60% alcohol).
Avoid touching your eyes, nose or mouth with unwashed hands.
Cover your mouth and nose tightly with your elbow or a tissue when coughing or sneezing. Immediately throw tissues in the trash.
Avoid contact with people who are sick. If you feel unwell, stay home and avoid contact with others.
Clean and disinfect frequently touched objects and surfaces.