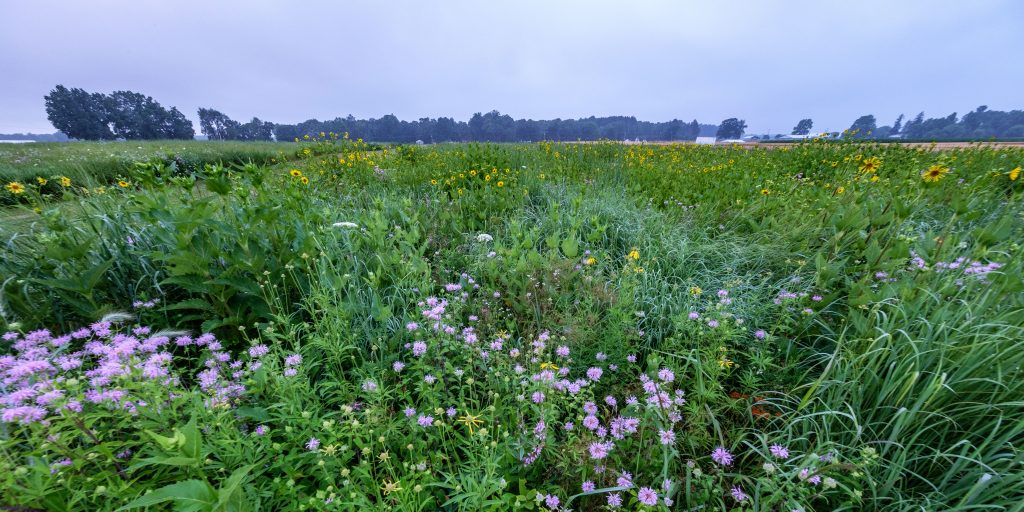 Purpose | Projects | People | Subcommittees
Purpose
The W.K. Kellogg Biological Station's Culture and Inclusion Committee—CIC—was formed in 2017 to coordinate resources, trainings and other opportunities for growth in areas related to diversity, equity, inclusion and justice.
To help create an atmosphere where all feel welcomed and comfortable to work, study, live and play, the CIC seeks to make diversity, equity, inclusion and social justice central to KBS's culture—through research activities, educational programming, outreach efforts, and hiring and professional development practices.
Concepts
We understand…
Diversity as the backgrounds, experiences and perspectives of the people that make up our community.
Equity as the opportunities that we offer to those in our community.
Inclusion as how we treat those in our community.
Justice as the right of everyone in our community to a safe, healthy and sustainable environment, in the spaces of work, study, research and recreation.
Charge
Develop a process for gathering input on issues of concern to KBS faculty, staff, graduate students and post-doctoral researchers related to diversity, equity and inclusion.
Support initiatives related to culture, inclusion, equity, and diversity being led by other KBS staff, students and community members.
Work with the KBS director, relevant committees at KBS, and colleagues at Michigan State University to implement recommendations emerging from those activities.
Evaluate the effectiveness of measures taken to address issues of concern.
Projects, initiatives and events
Past initiatives
2021
Sponsored a training on creating an inclusive culture, in June.

Supported an online Cultural Intelligence Training, presented by Brook Wilke in March.

Updated the KBS Code of Conduct.

Furthered previous CIC recommendations on hiring practices by organizing a seminar on inclusive interviewing and hiring and applying recommendations to the faculty hiring process.
2020
A December bystander intervention training was led by Sophie Walters and Lydia Weiss of MSU's Prevention, Outreach, and Education Office.

In March, KBS policy changed to require RSVM training for all staff, including temporary and on-call employees.

Melissa McDaniels and Judy Brown-Clark presented a faculty mentor training in late January.

Cultural Intelligence, or CQ, training presented in early January by Brook Wilke and Danielle Zoellner.
2019
Dr. Angela Hall, associated professor in MSU's School of Human Resources and Labor Relations, presented implicit bias training to the KBS community in November.

Brook Wilke and Danielle Zoellner attended Cultural Intelligence Center's CQ Train-the-Trainer workshop for training and certification to conduct the Developing CQ workshop.

Submitted a list of recommendations for faculty hires to the KBS interim director and faculty committee.

Developed an email listserv of KBS Active Employees, intended to improve communication within our institution.

KBS was a sponsor of the 2019 Diversity Forum at ESA SEEDS' annual meeting.

As part of summer 2020 programming for undergraduate students, created affinity groups for women, LGBTQ+ students, interfaith and science, people of color and first-generation students.

Relationship Violence and Sexual Misconduct, or RVSM, training held in May, presented by MSU's Prevention, Outreach, and Education Office.

Shared report on KBS Culture and Inclusion Survey with KBS community.

January workshop presented by Dionardo Pizaña, who gave a cultural competency training aimed at improving workplace culture.
2018
Organized KBS's Inclusive Science Series (November 2018), which focused on identifying opportunities for increasing diversity and improving KBS academic programs based on lessons from other institutions. Workshops were facilitated by Deborah Johnson, director of MSU's Diversity Research Network, and instructed by Checo Colón-Gaud, University of Southern Georgia; Deborah Goldberg, University of Michigan; and James Nieh, University of California–San Diego.

Created and administered KBS Culture and Inclusion survey. Responses represented almost 65% of the full- and part-time employees and students at KBS.

Awarded a Creating Inclusive Excellence grant from MSU.
People
Current members and representative areas
Nameer Baker (co-chair)
KBS Long-term Ecological Research program | he/him
Cara Barnes
Non-academic staff | she/her
Lisa Duke
Unit leader | she/her
Kyle Jaynes (co-chair)
Graduate student | he/him
Elena Litchman
Faculty | she/her
Cathy McMinn
Academic staff | she/her
Ekrem Ozlu
Postdoctoral researcher | he/him
Past members
Lindsey Kemmerling (2019-21)
Holly Vander Stel (2019-21)
A. Carter (2020-21)
Nick Haddad (2017-19)
Ally Hutchens (2017-19)
Robert Logan (2017-19)
Sarah Evans (2018-20)
Caro Córdova (2018-20)
Sarah Reimer (2018-20)
Brook Wilke (2018-20)
Danielle Zoellner (2019-20)
Subcommittees
Accessibility
Create a structure for sharing resources for accessible design and remediation for virtual and physical spaces, supporting accessibility-related projects, and helping to communicate suggestions for accessibility-related improvements.
Code of Conduct
Update the KBS Code of Conduct to be cognizant of diversity and inclusive to all within the community, and to make reporting procedures clear.
Hiring
Offer resources and make recommendations for implementing inclusive hiring practices.
Summer Undergraduate Programs
Implement new application review practices, expand application pool for programs, host trainings on inclusive hiring and interviewing and on research mentoring.