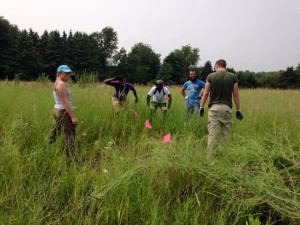 NSF funded KBS REU positions give students an opportunity to conduct full-time research in collaboration with our outstanding faculty, postdocs and graduate students.
All REU positions offer a generous stipend, FREE room and board at KBS, up to $500 towards travel costs, and up to $400 for research supplies.
Thinking about applying to the program? Check out these blog posts from some of our Summer 2016 REUs:
Gaining a Sense of Oneness – Ivori Schley (North Carolina A&T)
Clouds of Confidence – Carlneshia Johnson (Alcorn State U.)
My Summer of Science (Fiction) – Tori Niewohner (Western Washington U.)
Jack of All Trades – Andrew Konieczny (Augsburg College)
Learning to be a Scientist – Julie Barrios (U. of California – San Diego)
**Click here to see the 2016 KBS Undergraduate Symposium Program!**
What are the benefits of an REU at KBS?
Join a dynamic group of students and faculty for an authentic field research experience
Learn the process of research: reading the literature, formulating questions and hypotheses, designing a study, collecting and analyzing data, and presenting your results as a research poster
Explore if a career in research is a good choice for you
Build references for your application to graduate school or other professional programs
Participate in professional development seminars tailored to help undergraduate students be successful in STEM disciplines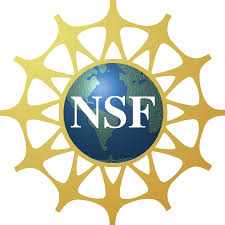 REUs will work with their mentor to create an independent research project, collaborate to write a research proposal, attend weekly professional development seminars, write an abstract that will be published in our annual KBS Summer Undergraduate Symposium Program, develop an "elevator speech" about your research, present a professional research poster at the KBS Summer Undergraduate Symposium, and write a blog post about their research experience.
We are currently setting our Summer 2017 REU positions.
Mark your calendar! The application for our Summer 2017 REU Program will open on December 15th.
If you have questions about the program or application process, please email KBSsummer@kbs.msu.edu.
Important Information and Forms for Summer 2016 REUs
Program Details
Dates:
The KBS REU program is 11 weeks long and will run from May 23 – August 5, 2016 (students are expected to arrive on-site by 5 p.m. Sunday, May 22nd and depart Saturday, August 6th).
Hours:
This is a full-time (40 hrs/week) research position.  Specific hours are to be arranged with your research mentor.
Summer 2016 Compensation:
$5000 stipend + FREE shared housing + FREE meals (Breakfast: M-F, Lunch: M-F, Dinner: M-Th, Brunch: Sat-Sun)
Up to $500 to cover transportation to and from KBS
Up to $400 for research expenses
Learning Plan and Professional Development:
All REUs develop a Learning Plan with their mentor that outlines specific learning goals for their research experience.  ***Attendance of Professional Development seminars is required as part of the REU Program.
Summer 2016 REU Positions
Summer 2016 Project Descriptions
A muddy matter: Nutrient and carbon cycling in mucky sediments in wetlands and other shallow freshwater ecosystems
Mentors: Dustin Kincaid (PhD Candidate) & Dr. Steve Hamilton (KBS Faculty)
Detecting the spatial variation of soil nitrification and denitrification: a multi-scale approach
Mentors: Di Liang (Graduate Student) & Dr. G. Philip Robertson (KBS Faculty)
From molecules to climate change: Nitrogen and carbon cycling at the ecosystem scale
Mentors: Bonnie McGill (PhD candidate) & Dr. Steve Hamilton (KBS Faculty)
Are Michigan soils protecting waterways from phosphorus pollution?
Mentors: Bonnie McGill (PhD candidate) & Dr. Steve Hamilton (KBS Faculty)
Eco-evolutionary responses of phytoplankton to global change
Mentors: Danny O'Donnell (PhD Candidate) & Dr. Elena Litchman (KBS Faculty)
The role of agricultural advisors in farm nitrogen decisions
Mentors: Dr. Adam Reimer (Postdoctoral Research Associate) & Dr. G. Phillip Robertson (KBS Faculty)
Pulling food out of thin air: The importance of nitrogen fixation in prairie grasses
Mentors: Dr. Sarah Roley (Postdoctoral Research Associate) & Dr. G. Phillip Robertson (KBS Faculty)
Building a better monoculture – how does diversity within species affect yield and ecosystem services?
Mentors: Dr. Karen Stahlheber (Postdoctoral Research Associate) & Dr. Katherine Gross (KBS Faculty & Director)
The role of soil microbes in restoration of diverse prairies
Mentor: Dr. Emily Grman (Faculty, Eastern Michigan University)
The ecological and eco-evolutionary dynamics of aquatic metacommunities
Mentors: Dr. Chris Steiner (Faculty, Wayne State University) & Mitra Asgari (PhD Candidate, Wayne State University)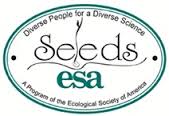 ***For Summer 2016 KBS is excited to partner with the Ecological Society of America (ESA) SEEDS program to offer two KBS REU positions through the ESA SEEDS SPUR Fellowship Program.  The following two (2) positions must be applied for directly through ESA SEEDS.
Nitrogen in the environment and critical climate change impact
Mentors: Kate Glanville (Graduate Student) and Dr. G. Phillip Robertson (KBS Faculty)
Will work for fertilizer: Plant roots trade food to soil bacteria for fertilizer
Mentors: Dr. William West (Postdoctoral Research Associate) & Dr. Sarah Evans (KBS Faculty)
How to Apply
Applications for 2016 REU positions closed on February 15, please keep an eye on our website for Summer 2017 opportunities!
What will you need?
Ability to participate the entire 11-week program
A PDF of your current resume
A PDF of your transcripts (unofficial is fine)
Contact information for at least one (1) reference
A well-written statement of interest that highlights how this experience will enhance your learning and career goals
We strongly encourage applications from underrepresented groups in the sciences, first-generation college students, students that attend colleges with limited research opportunities (small liberal arts and community colleges), and US military veterans. You must be a U.S. citizen, or permanent resident, with undergraduate status to participate in the NSF REU program.